30-sec Prep Baked Curried Chicken
30 seconds of prep. Three ingredients. Like express paleo curry heaven delivered right to your mouth. You can do this. Trust me…
Recipe
– Preheat oven to 425 (second 1-5…)
– Place chicken pieces in Pyrex baking dish (seconds 5-10…)
– Drizzle olive oil over chicken and sprinkle curry powder (seconds 10-20…)
– Place in oven (seconds 20-25…)
– Cook for 35 minutes or until done. You can do longer, but I don\'t like to overcook chicken. (This time doesn\'t count since we\'re cooking not prepping :P)
– Remove from oven (seconds 25-30…) and enjoy the curried paleo mouth party!!!
~James
[ingredients]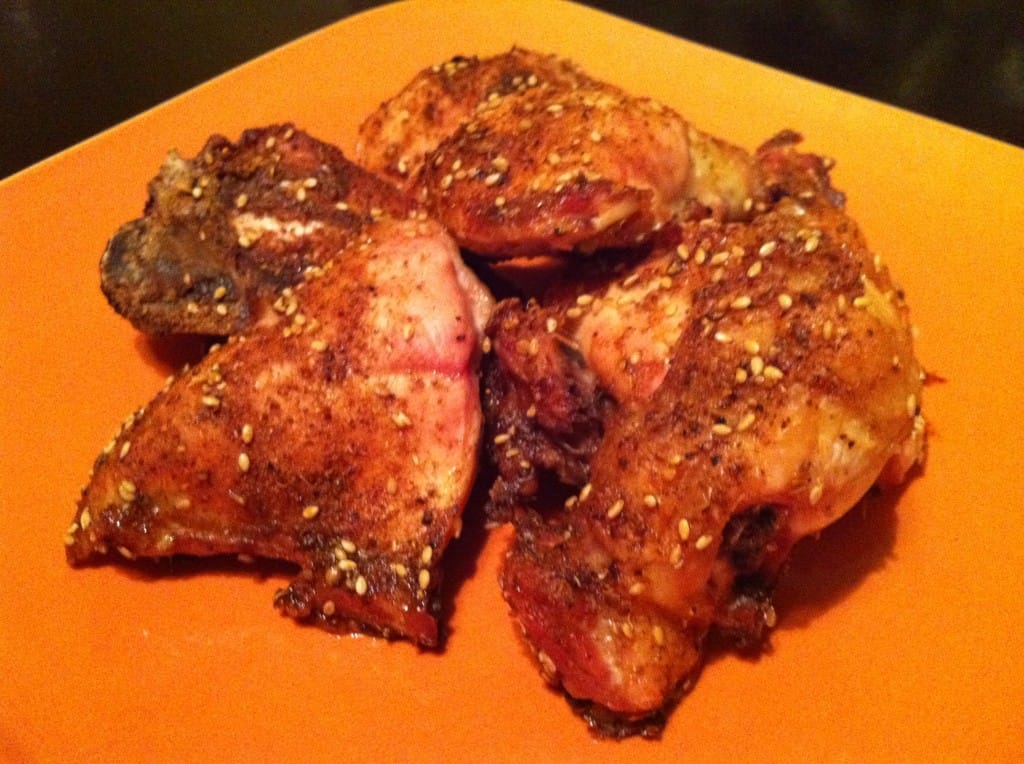 Ingredients
Chicken pieces
Shan curry powder
Olive oil