Acorn Squash Breakfast Bake
1. Pre-heat the oven to 350 degrees F.
2. Place all of the ingredients into a blender and blend on high until smooth (about 30 seconds).
3. Pour into a greased baking dish (I used ~8x12x2)
4. Bake for 20-30 minutes or until the center is no longer jiggly and a toothpick comes out clean.
* You could also exchange the acorn squash for 1 can of canned pumpkin
* Drizzle some honey on top for an extra special treat!
[ingredients]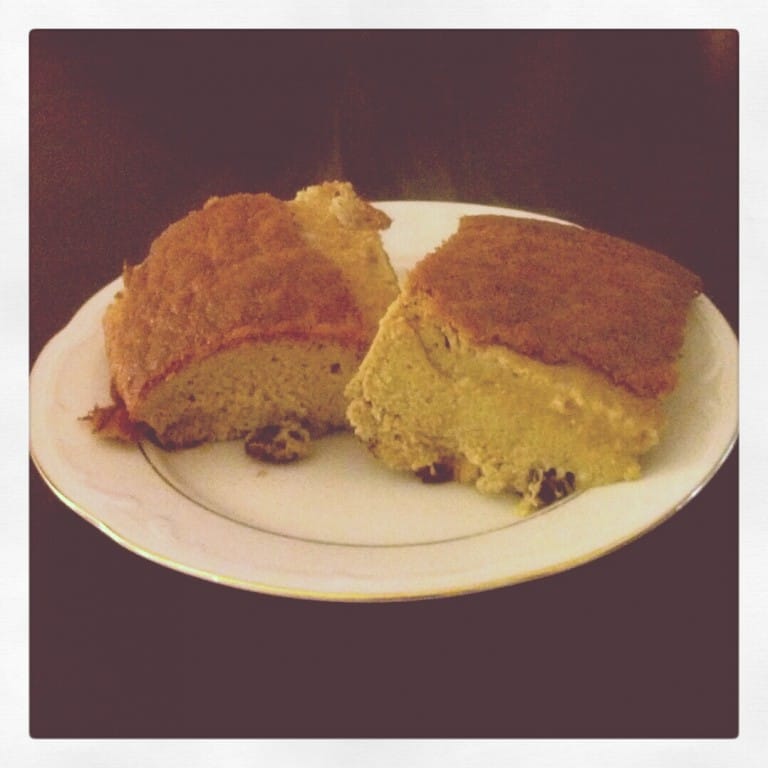 Ingredients
1/2 roasted acorn squash
6 eggs
2 teaspoons pumpkin pie spice
2 teaspoons stevia (more or less to taste)