Adrenal-Healing Chai Tea (Caffeine-Free)
This delicious and warming tea is perfect for the winter months. It has adaptogenic herbs, that help the body adapt to stress, and nourish the adrenal glands. This caffeine-free herbal blend is a great, nourishing alternative to black tea.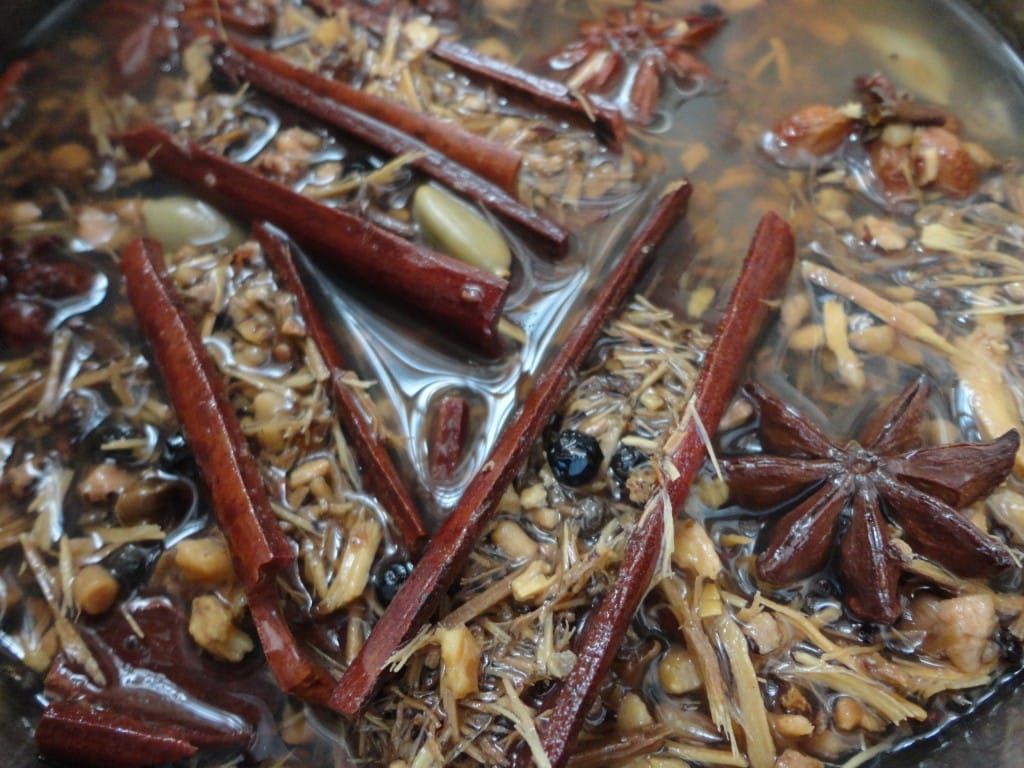 Ingredients
8 star anise pods
3 cinnamon sticks, 2-3" each
6 cardamom pods, crushed
2 Tbs whole cloves
1 Tbs black peppercorns
1-2" fresh ginger, to taste for spice level
2 Tbs rhodiola root
2 Tbs licorice root, dried
2 Tbs ashwagandha root
2 Tbs eleuthero root
1 1/2 qts filtered water
Honey and cream to taste
1 tsp fennel seeds
Directions
Place all herbs together in a 2 quart stainless steel pot. Cover and bring to a boil.
Reduce heat to low and let simmer 15-45 minutes, simmering longer for a stronger, more flavorful tea.
Strain tea into mugs and add honey and cream to taste.