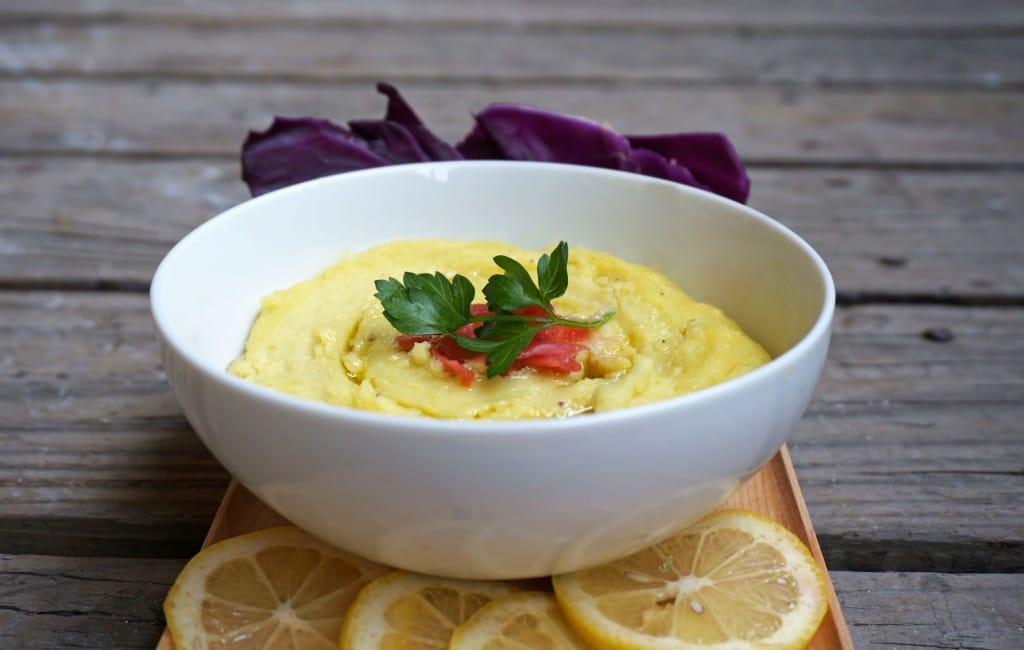 Ingredients
3 cups peeled and cubed Japanese yam
4 large cloves of garlic, crushed
2 T lemon juice
¼ cup olive oil
2 T palm shortening
¼ tsp sea salt
Directions
Fill a medium pot with 3/4 cup of water. Fit a steamer basket over the pot and place the cubed sweet potatoes in the basket. Cover and bring to a boil. Let steam for 10 minutes until the potato easily breaks apart with a fork. Reserve the cooking water!
Place sweet potato, ¼ cup reserved cooking liquid, and remaining ingredients in food processor. Blend until pureed and completely smooth.
Serve drizzled with olive oil, fresh parsley, and chopped vegetable crudite, or as a spread on AIP or Paleo sandwiches. Store covered in refrigerator and let come to room temperature before serving (It will solidify slightly in the fridge).