All in One Fish and Chips
This is an awesome recipe made by me for this Christmas. This recipe is special for this Christmas and you can serve different to your guest or in party at your home enjoy!!! If you have any question you can ask me here.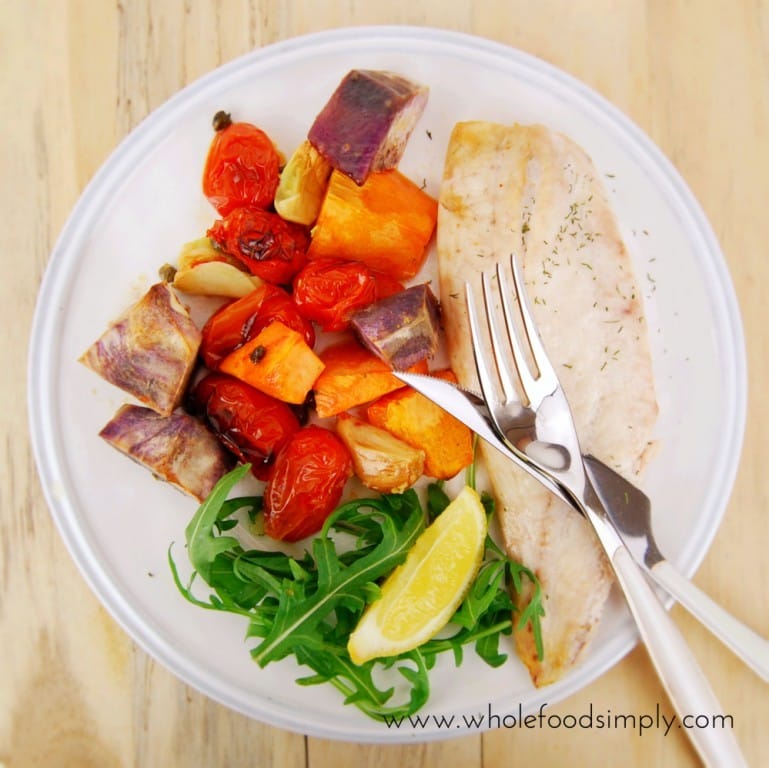 Ingredients
2 tablespoons coconut oil, liquied
zest of one lemon
6 garlic cloves, roughly squashed and peel removed
2 sweet potatoes, peeled and chopped into bite size pieces
2 tablespoons capers
400 grams cherry tomatoes
500 grams snapper (2 large pieces)
lemon, cut into four wedges
salt and pepper
Mixed greens to serve (optional)
Directions
Preheat your oven to 175°C
Place the zest, garlic, sweet potatoes and capers onto a large baking dish, drizzle with a tablespoon of the coconut oil and bake for 20 minutes.
Remove from the oven and add the tomatoes and fish.
Drizzle with the remaining oil, turn the oven to 200°C and bake for a further 15 minutes.
Serve with the lemon wedges, salt, pepper and mixed greens.
Eat and enjoy. Serves 3 – 4.