All in One Poached Chicken and Greens
Yummy its an awesome recipe, It is Poached Chicken and Greens. It has great taste and also easy to cook. Cook in your kitchen and take it as lunch/dinner, You can also serve to your guest for impress them. For more click here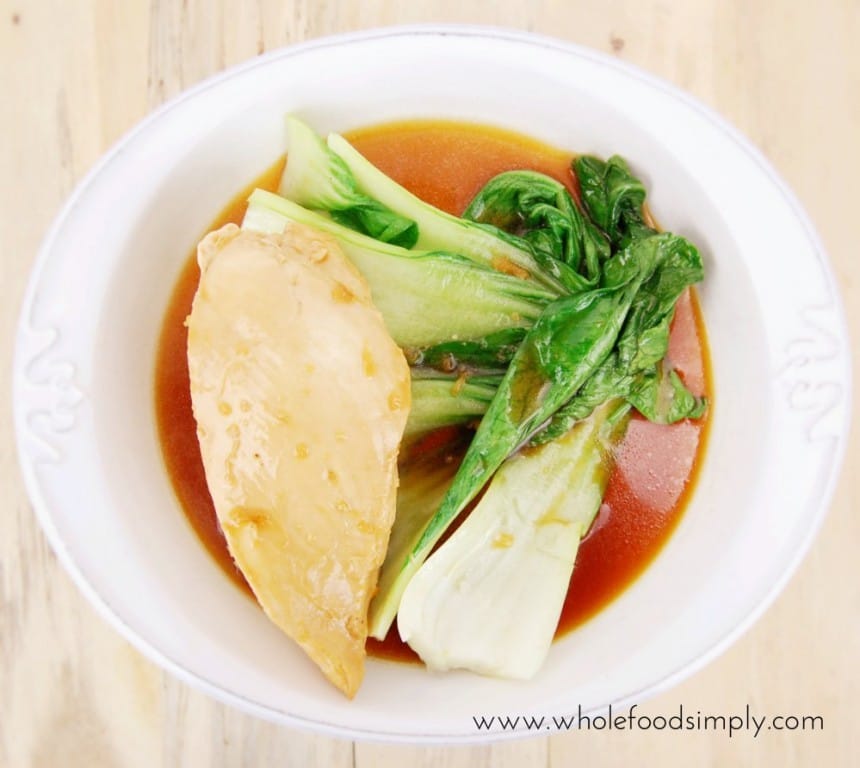 Ingredients
2 tsp coconut oil
1 loosely filled tablespoon grated ginger
1/3 cup tamari or gluten free soy sauce*
2 teaspoons honey**
1/2 cup stock
2 star anise
1 cinnamon stick
2 chicken breasts, halved
2-3 bunches of asian greens, leaves separated (pak choy, baby bok choy etc)
Directions
Place the oil, ginger, sauce, honey, stock, star anise and cinnamon into a large saucepan or frypan with lid.
Bring to the boil.
Add the chicken and reduce to a simmer.
Simmer for 4 minutes each side or until cooked through.
For the final 2 minutes of cooking add the greens to the pan.
Remove the pan from the heat and let it sit for two minutes prior to serving.
Divide the chicken and greens between four serving dishes and drizzle over the sauce.
Serve. Eat. Enjoy.