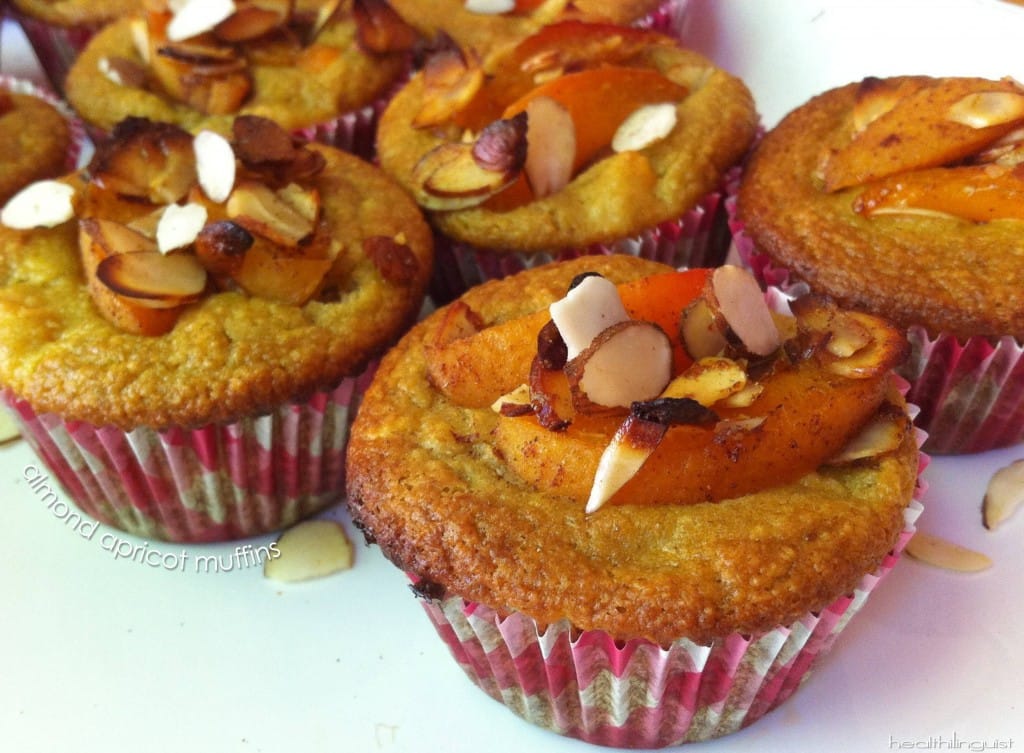 Ingredients
3 pasture raised eggs
4 tbsp raw organic honey
1 banana, mashed
1 apricot peeled, mashed
¼ cup coconut milk
2 cups almond flour
1 tsp baking soda
½ tsp sea salt
1 tsp vanilla extract
1 cup chopped apricots (unpeeled)
For the topping: ¼ cup sliced almonds
2 apricots(unpeeled), sliced
1 tsp raw organic honey
Directions
Beat the eggs & add mashed banana & apricot. Add the honey and continue beating.
Add the coconut milk, vanilla, baking soda & salt. Add the coconut flour, baking soda and mix well.
Fold in the apricot pieces. Fill muffin cups to ¾ and prepare topping.
Toss remaining apricots & honey in a saucepan and heat through. Top each muffin with apricot slices & a few almond slices.
Bake for 15-20 minutes (checking at 15 minutes) or until a toothpick inserted into the center comes out clean. Cool and remove from pan.