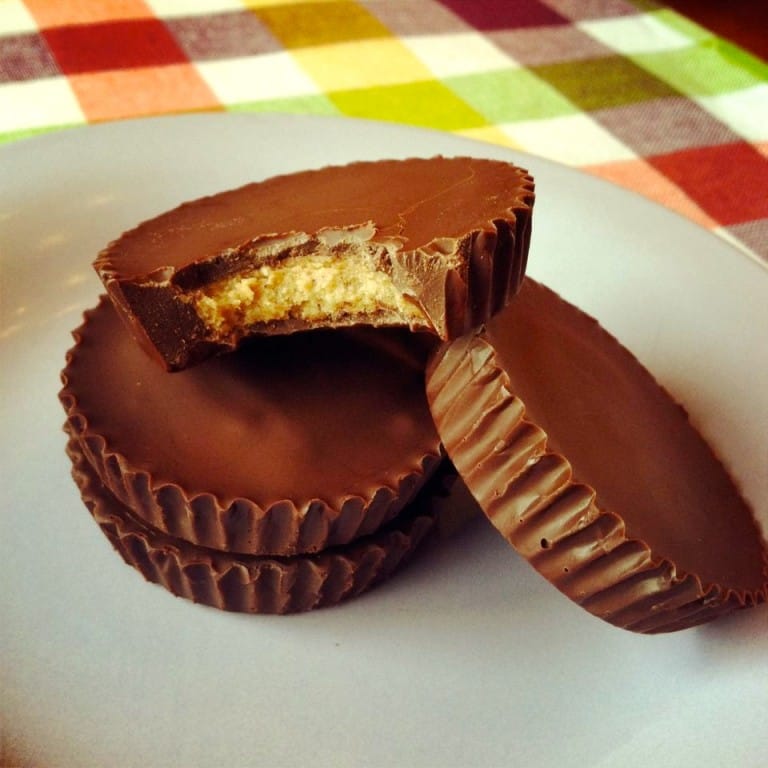 Ingredients
1/2 cup plus another 1 and 1/2 cup of enjoy life chocolate chips
1/2 cup of almond butter or your favorite nut butter
1/2-1 Tablesppon of raw honey
Directions
Line a cupcake tin with liners
Melt the 1/2 cup of chocolate
Spread just enough chocolate in each liner to just cover the bottom. It doesn't take much.
Place in the fridge to harden. Should take about a half an hour.
Mix together almond butter and honey. Place 1/2 T of mixture on top of hardened cooled chocolate.
Press down to flatten it a bit, but not letting it reach the outside edges of chocolate.
Place in the fridge again for about 5 min
Melt the remaining chocolate and fill the cups just until the almond butter is covered. I use a baggie and pipe in the chocolate. You could use a spoon just as easy.
Tap the pan to make sure all the air bubble release and everything settles properly.
Place in fridge for 2 hours and enjoy.