Almond Butter Dark Chocolate Chip Cookies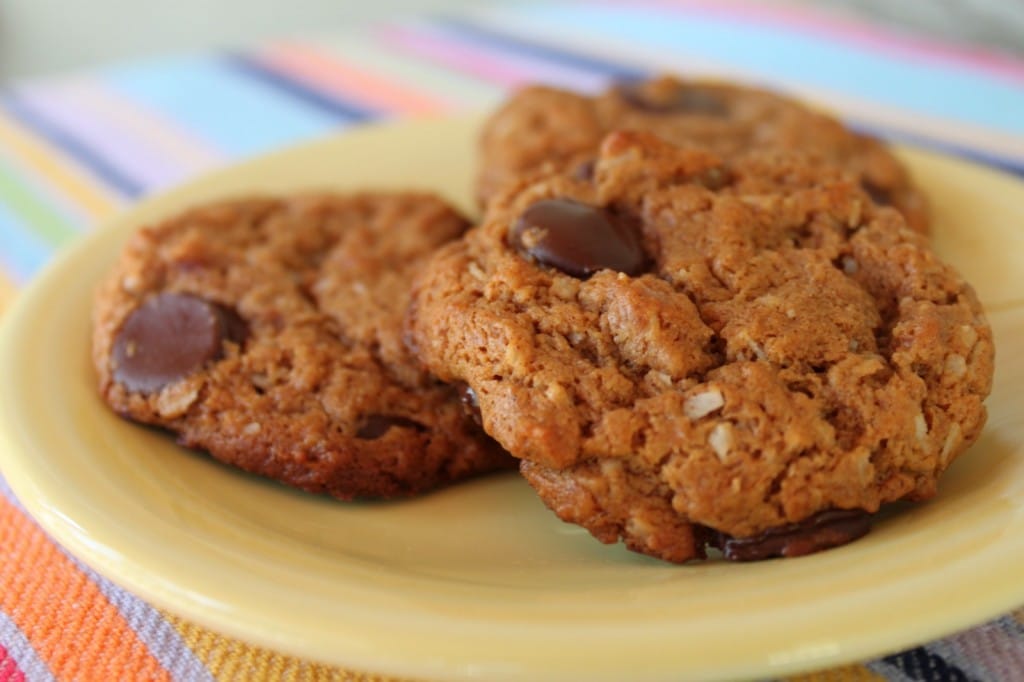 Ingredients
1 cup almond butter
1/3 cup honey
1 egg
1 Tbsp. vanilla
1/2 tsp. salt
1/2 tsp. baking soda
1/4 tsp. baking powder
2/3 cup shredded, unsweetened coconut
1/2 cup dark chocolate chips
Directions
Preheat oven to 350 degrees.
Oil baking sheets or line with parchment paper.
Stir together first 7 ingredients. Mix well. Make sure honey is fully incorporated.
Add coconut and chocolate chips and mix until well combined.
Scoop with a cookie scoop onto cookie sheets. Bake 9-12 minutes or until lightly browned.