1. Soak almonds in filtered water overnight or 8 hours. Drain and rinse almonds.
2. Blanch soaked almonds by pouring very hot water on them and let sit for 5 minutes.
3. Remove the skins by pinching the almonds between your fingers.
4. In Vitamix or food processor goes blanched almonds, water, salt, apple cider vinegar and lemon juice.
5. Blend until smooth. Voilà: almond cream cheese.
For savory cream cheese add herbs and spices.
For a fruit dip add a little alternative sweetener and vanilla extract.
I made this into a wonderful frosting for my Not Sugar Cookies: http://www.healthylivinghowto.com/1/post/2012/02/healthy-love.html
[ingredients]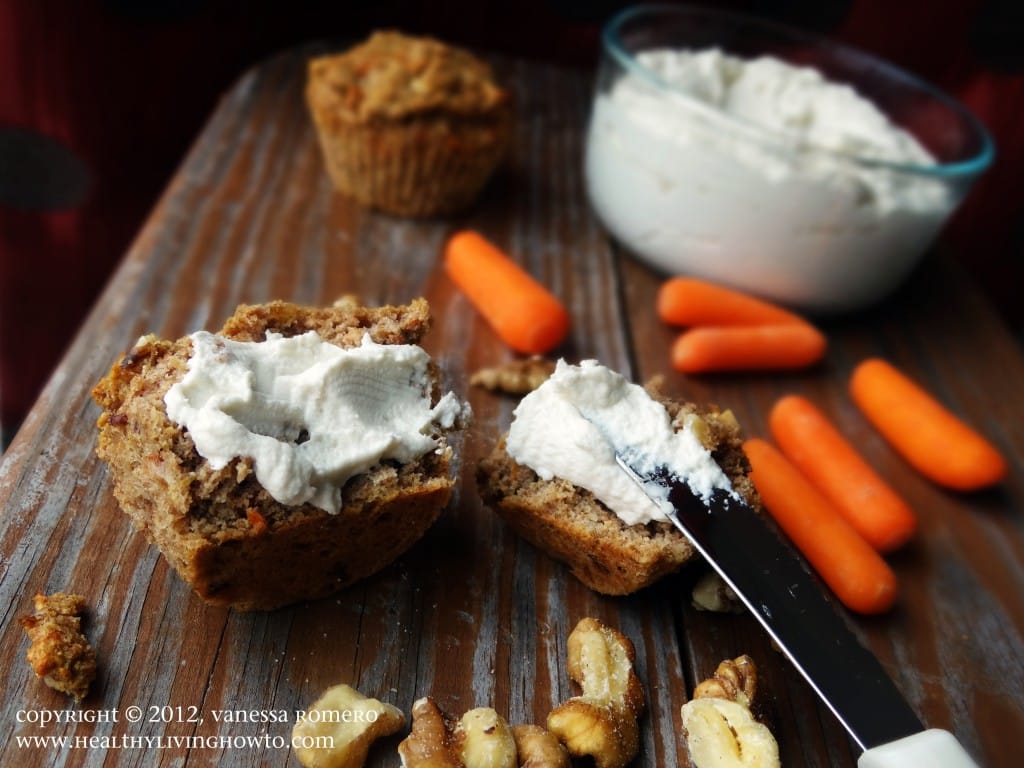 Ingredients
1 c. Raw Almonds
1/3 - 1/2 c. Filtered Water
1/2 tsp. Celtic Sea Salt
1 tsp. Apple Cider Vinegar
1 tsp. Lemon Juice