1. In a nut grinder, coffee grinder or high-powered blender, make coarse ground almond meal by placing a cup of nuts in canister and pulsing until coarse.
2. In a glass pie plate, mix together almond meal, coconut flour and spices.
3. In a second glass pie plate, scramble together egg and coconut milk.
4. Rinse and pat dry fish fillets. Dredge through egg wash and then place in breading mix, completely coating.
5. Pan fry in ghee (or cooking fat of choice) on medium heat about 3-4 minutes per side or oven bake at 400°F in a glass dish greased with ghee (or cooking fat of choice) for 20-25 minutes.
[ingredients]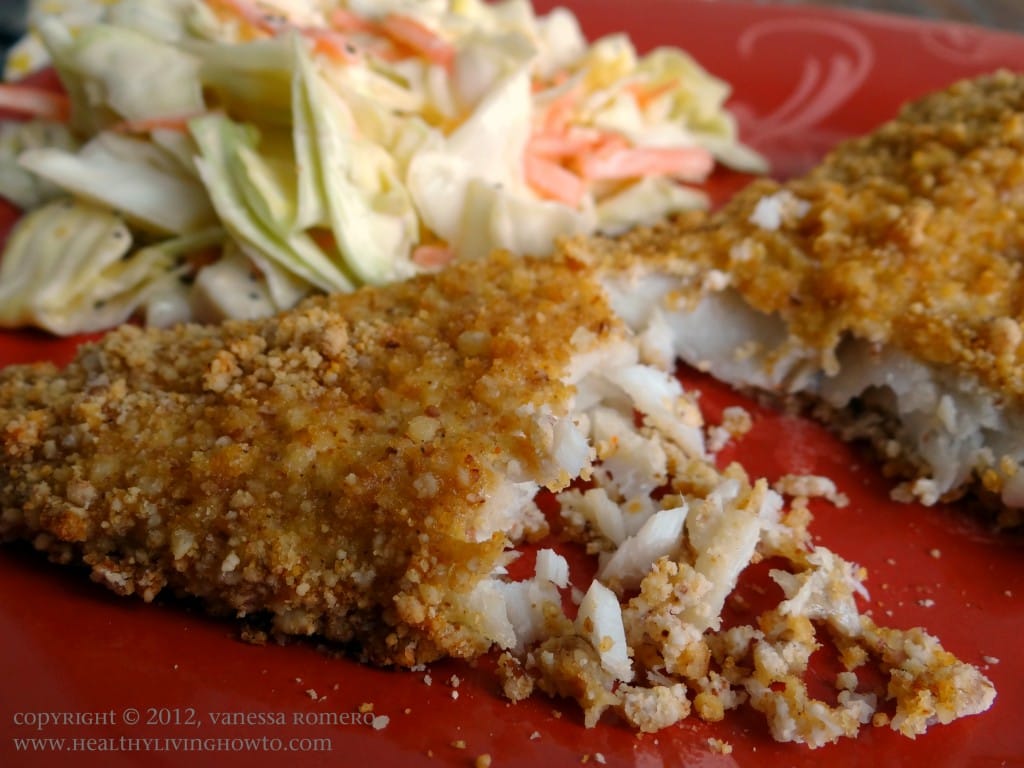 Ingredients
2 lbs. Palm-Size Fish Fillets
1 c. Coarse Ground Almond Meal
1/4 c. Coconut Secret Raw Coconut Flour
1/2 tsp. Organic Garlic Powder
1 tsp. Organic Smoked Paprika
1/2 tsp. Onion Powder
1 tsp. Celtic Sea Salt
1 Large Organic Egg
1/2 c. Native Forest Organic Coconut Milk