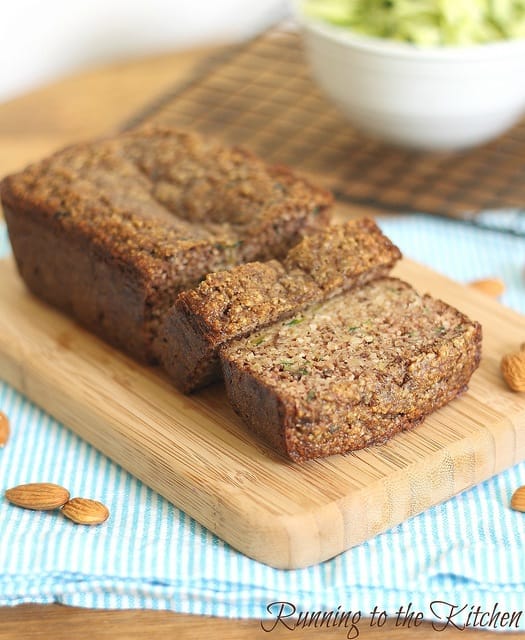 Ingredients
1 1/2 cups almond flour
1 1/2 teaspoons baking soda
1/2 teaspoon salt
1 teaspoon cinnamon
1 cup grated zucchini, water squeezed out
3 eggs
3 tablespoons maple syrup
1 banana mashed
1 tablespoon coconut oil melted
Directions
Preheat oven to 350 degrees and grease two mini bread loaf pans.
Combine dry ingredients in a small bowl and set aside.
Combine wet ingredients besides zucchini in a stand mixer and beat on medium for about 2 minutes. Alternatively, combine in a large bowl and whisk together vigorously.
Add zucchini and mix until combined. Pour dry ingredients into wet and mix until incorporated.
Pour batter into loaf pans. Bake for 32-35 minutes until a toothpick comes out clean.
Remove from oven and let cool for 5 minutes. Transfer bread out of loaf pan and cool on wire rack.