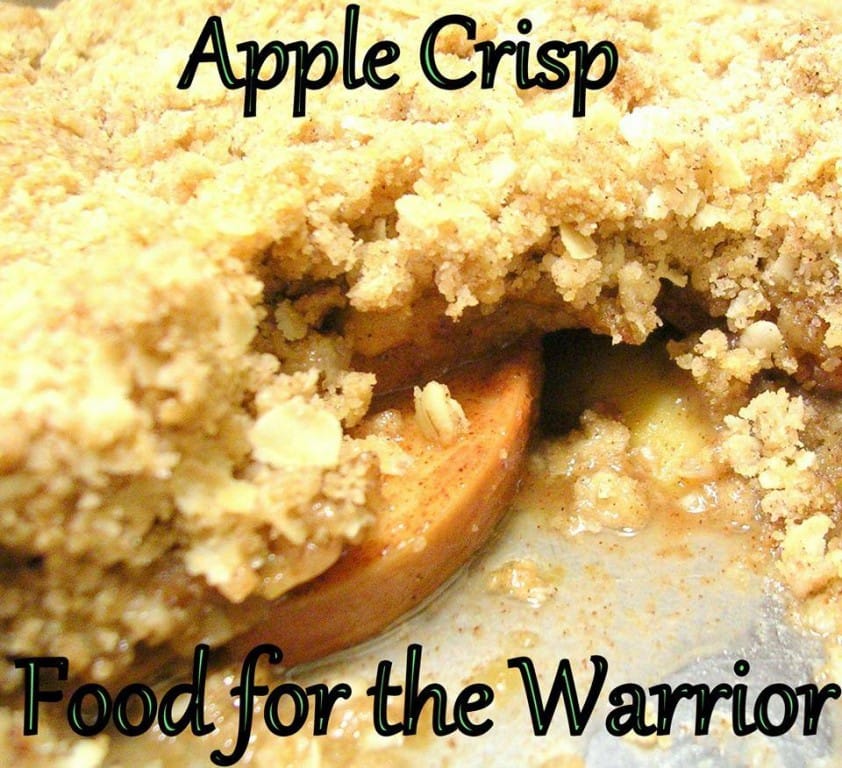 Ingredients
5 Cortland Apples, skin on cored & chopped into chunks
1/2 Lemon, for juice ONLY
1/2 cup Almond Flour
1/2 cup Almonds, pulsed 1 time in Food Processor.
1/4 cup of Almonds, slivered
1/4 cup Walnuts, no salt chopped finely.
2 Tbsp Maine Maple Syrup
1/4 cup Coconut Oil, melted
1/4 tsp Cinnamon
1 tsp of Homemade Apple Pie seasoning (in my current cookbook)
1 pinch Sea salt
1 tsp agar Agar Powder (as a natural thickener)
Directions
Preheat oven to 375 degrees.
Add chopped apples into a 9x9 pan.
Mix agar agar with the lemon juice & toss with the apples.
In a small bowl, mix the almond flour, almond slivers, walnuts, maple syrup, coconut oil, cinnamon, apple pie seasoning & salt together, spread evenly over the apples.
Bake for about 35 minutes, until the top has browned & the apples have softened a bit. I love to serve mine hot with a scoop of Coconut Vanilla Ice Cream.