Chop apples. In saucepan over medium heat, cook chopped apples with about 1 tbsp cinnamon, lemon juice and water. Cook until apples are soft and mixture is thickened.
Sift coconut flour, baking powder, salt, and 1 tsp cinnamon together and set aside. In a separate bowl, mix eggs, coconut milk, and agave. Stir dry ingredients into wet. Gently fold in apple mixture (drain any excess water out first). Fill muffin tins with batter. Sprinkle a dash of coconut sugar as a "topping". Put in a 400 degree oven for 18-20 minutes.
[ingredients]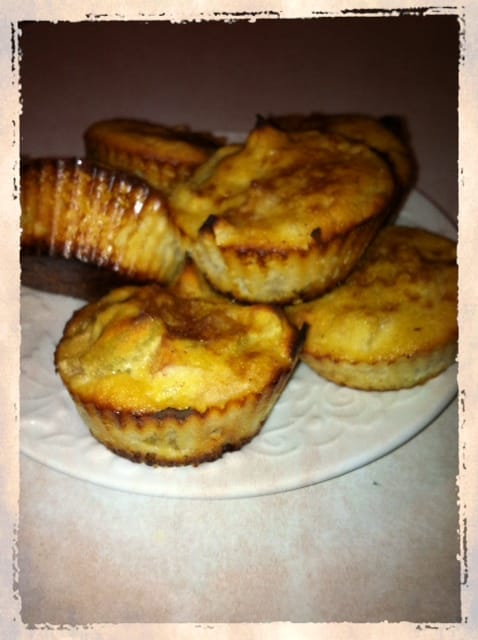 Ingredients
2 medium apples
1/2 Cup water
1 tsp lemon juice
1/4 cup coconut flour
1/2 tsp baking powder
1/4 tsp salt
1-2 tbsp cinnamon
3 eggs
4 tbsp coconut milk
1 tbsp agave syrup, 1 tsp vanilla extract, coconut sugar for topping.