1. Cook bacon in a large cast iron skillet until crispy. Remove from pan and let cool on paper towels.
2. Add sliced onion to bacon grease, adding a bit more if needed. Keep heat at medium low and let onions cook slowly to get caramelized (about 10 minutes). Stir occasionally.
3. When onions are soft, add the chopped garlic and stir. Let cook one minute until garlic is fragrant.
4. Add asparagus and turn heat up to medium. Let cook for 5-10 minutes, or until asparagus is cooked to desired doneness.
5. Meanwhile, chop your cooled bacon into small strips. Turn on the oven to the broil setting.
6. When asparagus is done, stir in chopped bacon. Then pour the eggs over the asparagus mixture and make sure it covers everything evenly.
7. Let cook on the stovetop for about 2 minutes, then transfer to the oven (on a middle rack). Cook in oven for 5-10 minutes or until the eggs are cooked through and no longer appear wet on top.
8. Remove from oven and serve!
This recipe 21 DSD approved for levels 1- 3
The 21 Day Sugar Detox is a real food detox that has helped thousands of people bust their sugar and carb cravings,
increase energy, improve sleep quality and lose weight.
[ingredients]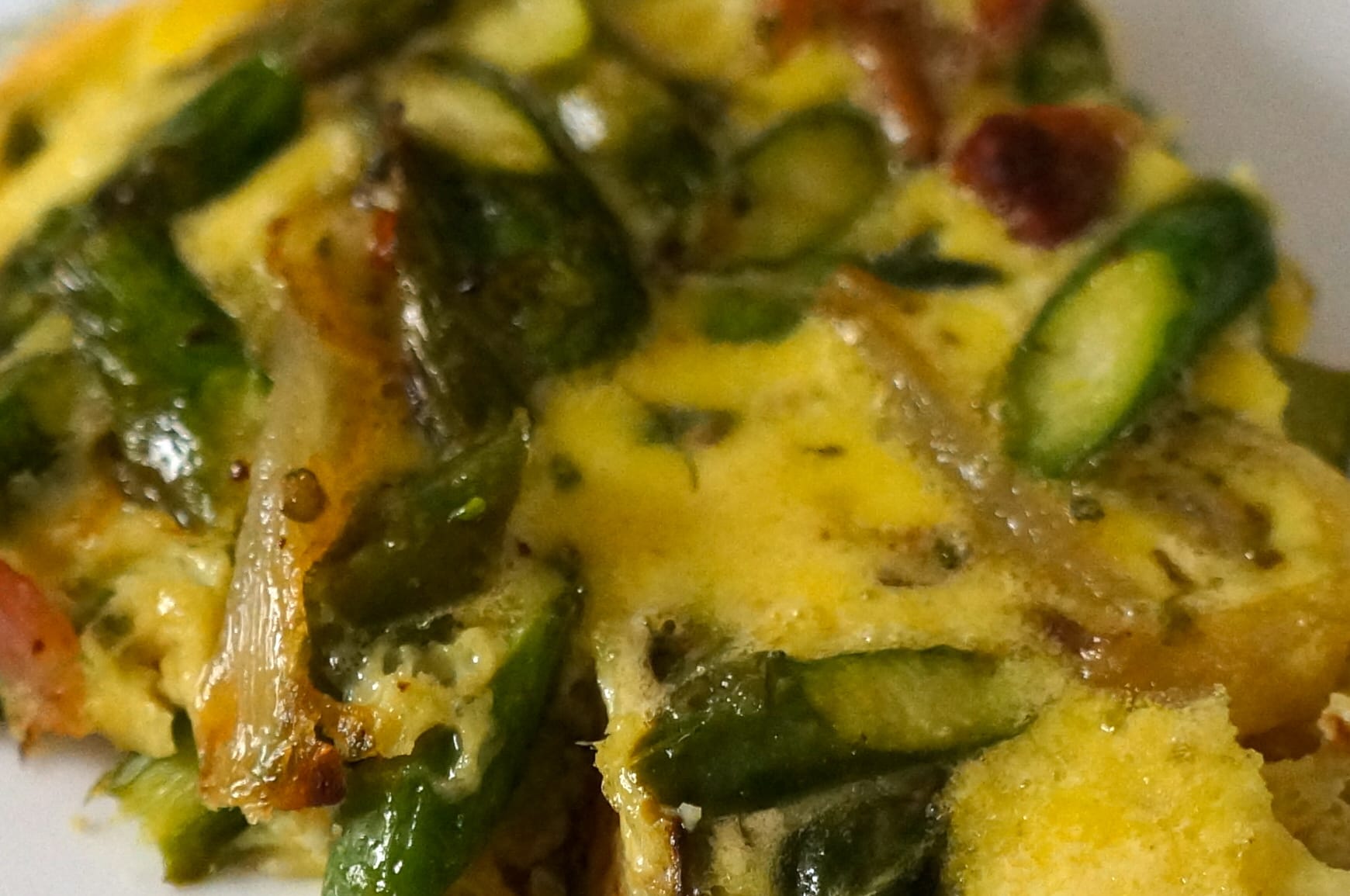 Ingredients
3-5 slices of uncured, pastured bacon plus extra bacon grease for cooking
1/2 yellow onion, sliced
1-2 cloves garlic, chopped finely or minced
1/2-1 lb. asparagus, sliced on the bias (diagonally)
5-6 pastured eggs, beaten