This recipe would probably be perfect for a crockpot too, I haven't made it that way yet but it is SO easy! A good one for those colder days ahead.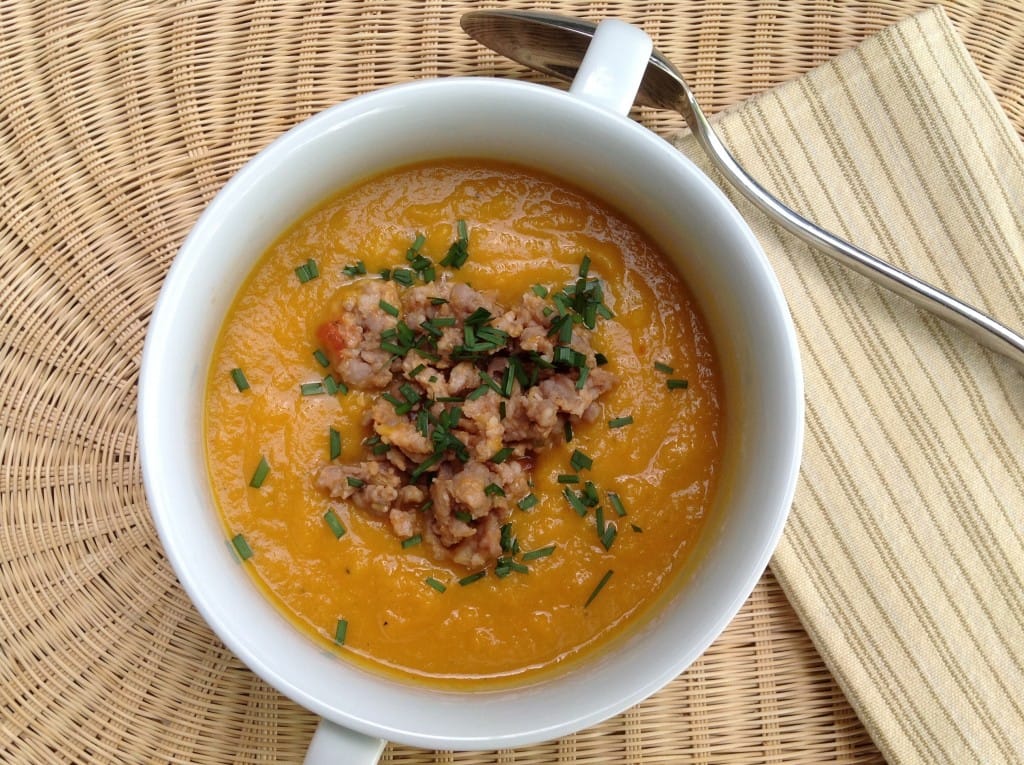 Ingredients
2 Tbsp. bacon grease or coconut oil
5 large carrots (about 4 C large chop)
1 large fennel bulb
1 sweet onion
2 celery sticks
1 apple (I used Gala)
4-5 C chicken broth
1/2 Tbsp celtic sea salt (or to taste, my chicken broth was homemade and NOT salty at all)
1 tsp fresh thyme
Cayenne and black pepper to taste
2 links Italian sausage, cooked and crumbled
Directions
Melt coconut oil in large, heavy bottomed pot.
Roughly chop all the vegetables and the apple. Add to the pot and stir to coat with the oil. Sweat the vegetables over medium low heat. Add in your salt and thyme.
Finally add in your broth. At this point I covered the pot as I wanted the vegetables to steam a bit in the broth and I did not want all my broth to bubble away.
After about 20-30 minutes the vegetables should be super soft. I used an immersion blender to puree the soup. Alternately you could use your blender, just be careful as the contents are HOT!
That's it! Easy right? I like it with a sprinkle of cayenne pepper, sweet - hot, my favorite! If you like top it with some sausage or rotisserie chicken.