Avocado-Lime Deviled Eggs
Peel your hard boiled eggs. Slice them in half, long ways. Give them a gentle squeeze into a small bowl to pop out the yolk. Use a fork to mash the yolk, avocado, salt, and pepper. Squeeze in the lime juice and add your hot sauce. Mix well.
I spooned the mixture into a ziplock baggie, cut off the tip and piped it into the egg halves. Sprinkle with a little paprika. Voila!
This can be easily doubled which I love!
[ingredients]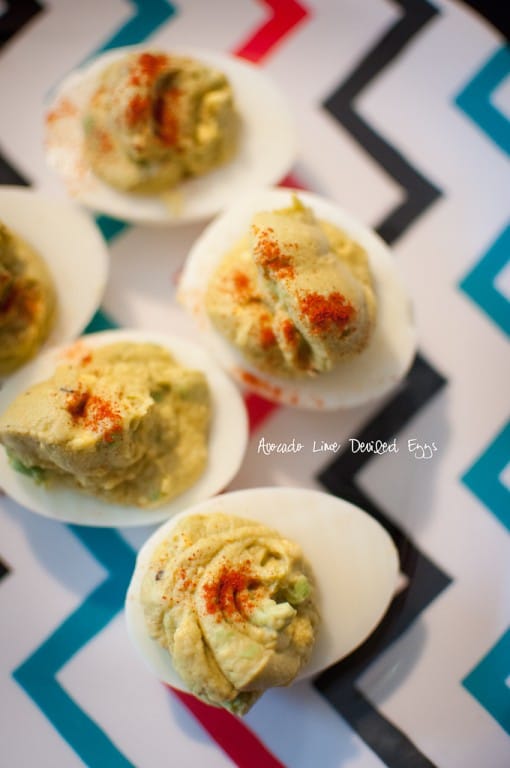 Ingredients
3 Hard Boiled Eggs
1/2 of an Avocado
1/2 of lime, juice of
Hot Sauce (I used Frank's Red Hot)
Salt and Pepper, to taste
Paprika, for garnish