Directions
1. Cut avocado and peach in uniform size chunks.
2. Slice jalapenos in half, remove the seeds, devein and then mince.
3. Quarter a medium onion and then finely dice.
4. Pull cilantro leaves off the stem and chop.
5. Mix all together and then squeeze juice from half a lime over top.
6. Season with Celtic sea salt to taste.
7. Chill and serve.
Recipe Notes
If you have difficulty finding a red jalapeno pepper, substitute with some red bell pepper. I really chose this more for color then for flavor. Enjoy!
[ingredients]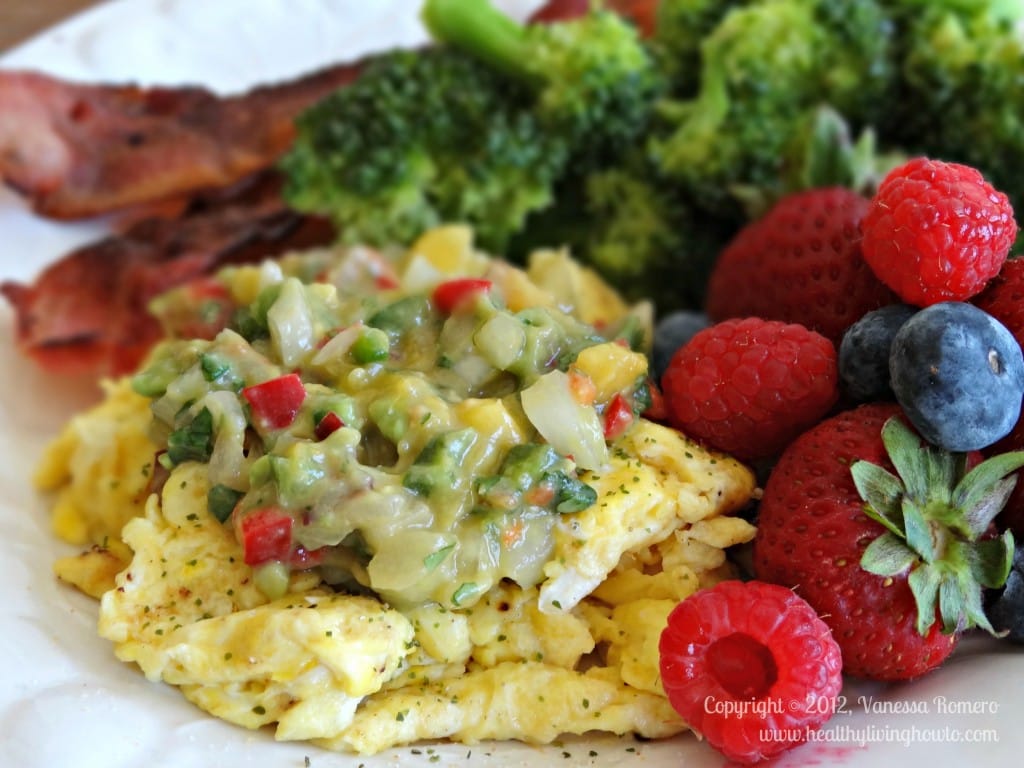 Ingredients
1 Large Avocado
1 Large Organic Peach
1 Organic Green Jalapeno Pepper
1 Organic Red Jalapeno Pepper
1/4 Medium Yellow Onion
1 Small Bunch Organic Cilantro
1/2 Lime
1/4-1/2 tsp. Celtic Sea Salt