Bacon and Butternut Squash Egg Casserole
Sweet butternut squash and salty bacon are the perfect combination in this egg casserole. Throw in sundried tomatoes and spinach for a an over-the-top flavorful dish!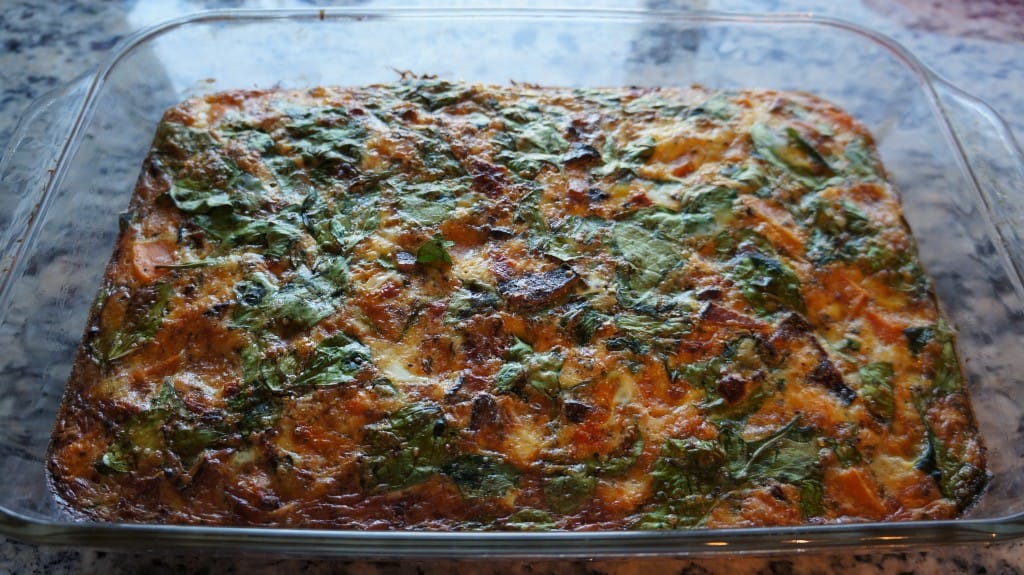 Ingredients
1 cup butternut squash (roasted or boiled)
1/4 cup sundried tomatoes (chopped)
1 cup spinach (chopped)
4-5 pieces bacon (cooked, chopped)
10-12 eggs
Salt/pepper
Basil, oregano and garlic powder (to taste)
Butter or coconut oil (for greasing the pan)
Directions
Preheat oven to 375 degrees F. Grease a 13 x 9 glass baking dish with butter or coconut oil.
Combine all ingredients except for butter or coconut oil in a large bowl and whisk well. Pour into prepared baking dish.
Bake for 30-35 minutes or until center of casserole is firm. Let cool for about 5 minutes, cut and serve.