Bacon Cauliflower Fried Rice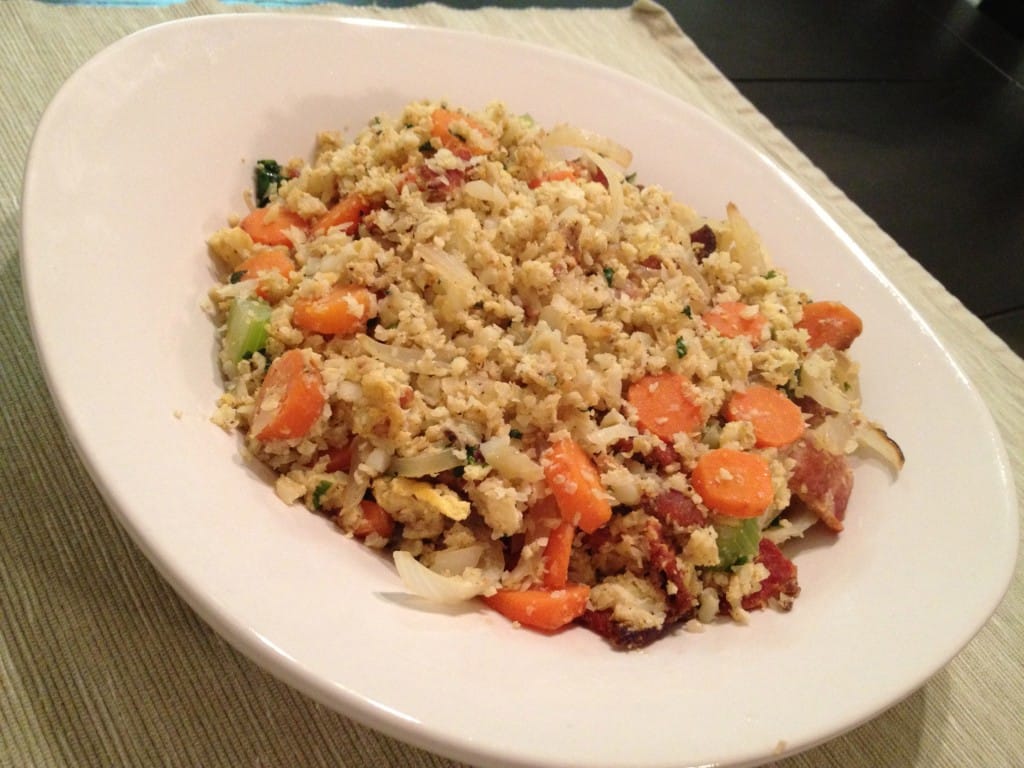 Ingredients
4 slices of bacon, cut into chunks
1/4 yellow onion, sliced
1/2 cup carrot, chopped
1 stalk celery, chopped
2 cups cauliflower, grated (about 1/3 head of cauliflower – pulse in food processor until it's to the size of rice)
2 eggs, whisked
1/4 tsp ground black pepper
1/4 cup fresh cilantro, chopped
Directions
Cook the bacon chunks in a skillet over medium heat until crispy. Once cooked, set aside on a plate and pat off grease.
Saute the onions, carrots and celery in the bacon grease in the skillet over low to medium heat, until tender.
Add the grated cauliflower, ground black pepper, whisked eggs, cilantro and bacon into the skillet and cook over medium heat until eggs are fully cooked and cauliflower is tender.