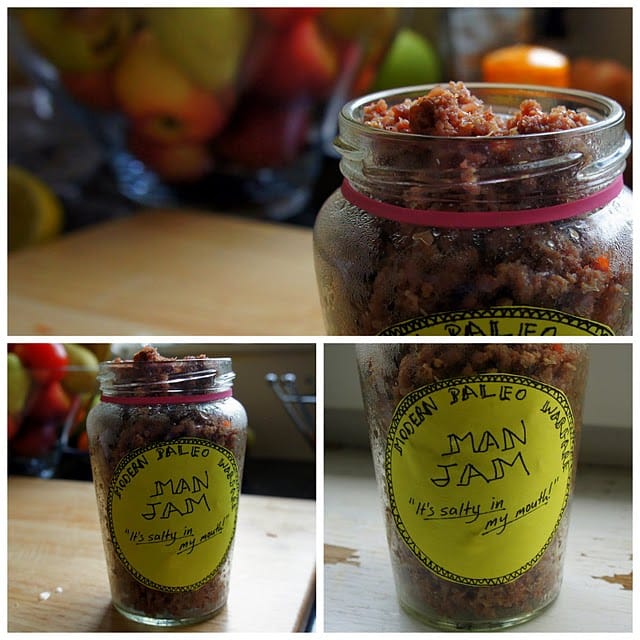 Ingredients
1 large pack of bacon (cut up into semi-medium pieces)
1 quarter of a large onion (finely chopped)
3-4 garlic gloves (mashed)
Juice of two lemons
One tea spoon of cacao (or cocoa powder :D)
One small cup of strong coffee
2 tea spoons of chili powder or one whole red chili
Half a tea spoon of cinnamon
Directions
Fry the bacon in a large pan until the fat starts to render. It should still be floppy (fnarr fnarr) after a few minutes. Drain off the bacon fat and leave that aside before adding everything else. Stir it well and add back a few table spoons of bacon fat to lubricate (fnar) the whole mess. Cover and keep on a low heat for 2 hours. You have to keep checking on it though every 10-15 minutes so the bottom of your pan doesn't burn. The smell, oh Lordy, the smell is so damn good.
After two hours of frantic, sweary, scraps-of-paper, almost-launching-the-jam-jar-through-the-window label making, stick the bacon mush into a food processor and blitz until its the consistency you like. If it dries up too quickly don't worry - add another tea spoon of bacon fat to the mix.
DONE! Now sit back and enjoy a table spoon of bacon jam smeared on....a....nice....slice....of....toast....oh. We're not allowed bread anymore are we?