Bacon Plantain Croquettes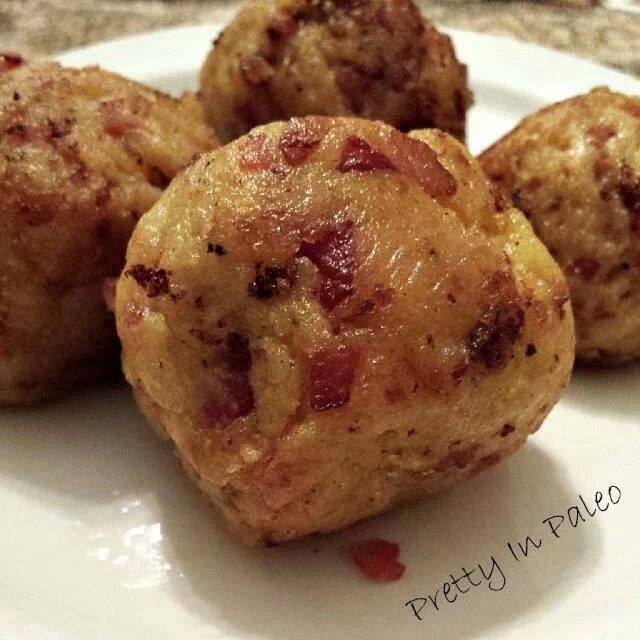 Ingredients
4 Green Plantains. .. peeled and cut into 1/2 inch rounds
1 lb Bacon. .. chopped
1/4 cup Bone Broth (Chicken)
3 Garlic Cloves. .. minced
1 tbs Coconut Vinegar
2 tbs Coconut Oil (for frying)
Directions
Boil plantains in salted water until fork-tender... About 15 minutes. Meanwhile fry up your bacon bits until crispy and let cool off on some napkins to absorb excess fat. Add plantains, garlic, vinegar and broth to food processor and blend until smooth. Add bacon bits to mixture and pulse a few times just until bacon bits are mixed in.
Form into a dozen balls. The longer the batter sits the more starchier it becomes... You may need to wait 5 minutes for it to stiffen a bit so it's easier to work with.
Heat oil in large skillet and fry the balls until golden brown. Use a spatula to keep them from sticking to pan. Set aside on a napkin to absorb any access oil.