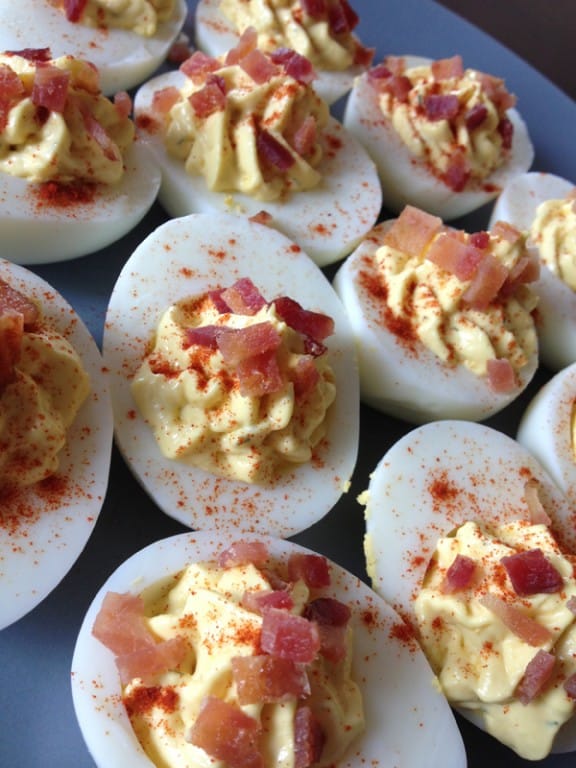 Ingredients
6 Hard-Boiled Eggs
¼-1/2 cup Paleo Mayo
1 tsp Yellow Mustard
2 tsp Paleo Ranch Dressing
Sea Salt, to taste
3 slices crispy, cooked Bacon, chopped into tiny bits
Smoked Paprika, for garnish
Directions
Slice the hard-boiled eggs in half and remove the yolks and place in a bowl.
Add ¼ cup mayo, mustard, ranch dressing, and salt to the bowl.
Mash the yolks with a fork, mixing all ingredients together. If the mixture is too dry, ad more mayo. Combine until mostly smooth.
Spoon the yolk mixture into a pastry bag or ziplock bag. Snip off the corner and pipe the mixture into the eggs. Alternately, just spoon the mixture into the eggs.
Sprinkle paprika on the tops of the eggs, then sprinkle the bacon bits on top.
Serve cold.