Bacon-Wrapped Egg Muffins
Steps to crEATe:
1.) Heat oven to 350° and grease 12-muffin tin with coconut oil.
2.) In medium sauce pan, cook chicken sausage about ¾ of the way. As chicken cooks, dice vegetables. Set aside.
3.) Add dry ingredients to large mixing bowl. Add wet ingredients and mix it up!
4.) Wrap 12-muffin tin with a strip of bacon.
5.) After mixing batter completely, pour equal amounts directly into bacon in the muffin tin.
6.) Bake at 350° for 15-18 minutes. Enjoy!
[ingredients]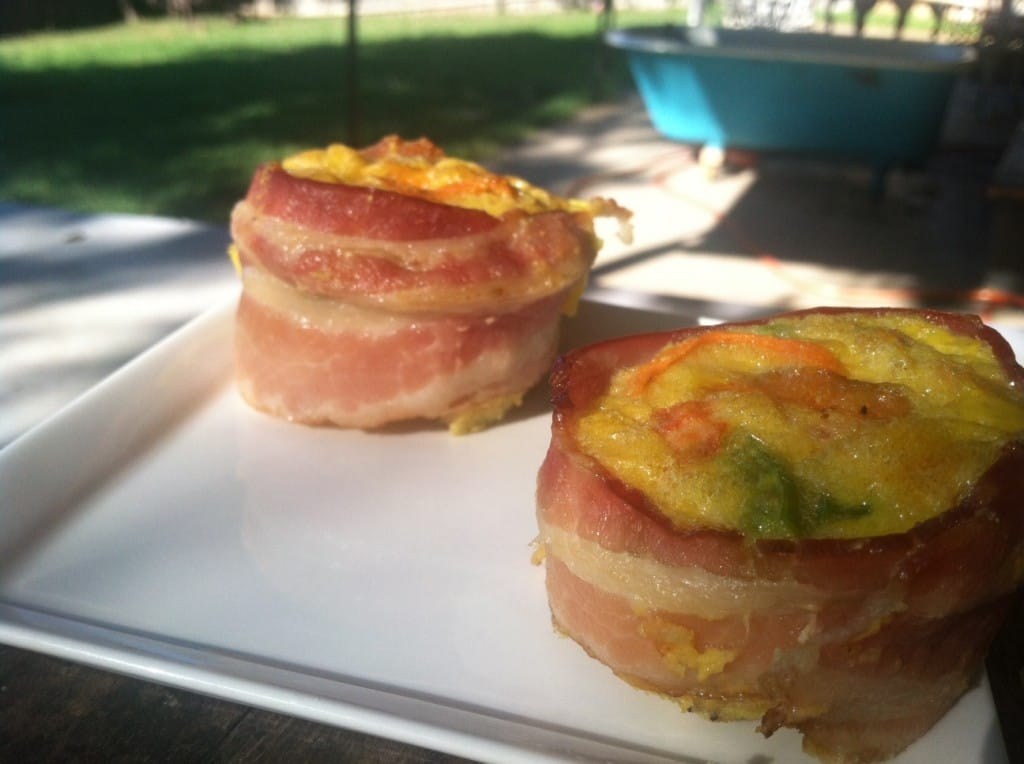 Ingredients
Dry:
¼ cup coconut flour
¼ cup potato starch (or starch of choice)
½ tsp. baking soda
2 tsp. salt
½ tsp. pepper
Wet:
2 links natural chicken sausage (1/2 lb)
10 eggs
¼ cup green bell pepper, diced
¼ cup tomato, diced
½ cup carrots, shredded
¼ cup red onion, diced
¼ cup green onion, diced
2 Tbsp. coconut oil
Other:
12 strips natural bacon ( I used Applegate)