This is an amazing appetizer or potluck treat that will wow everyone, paleo or not!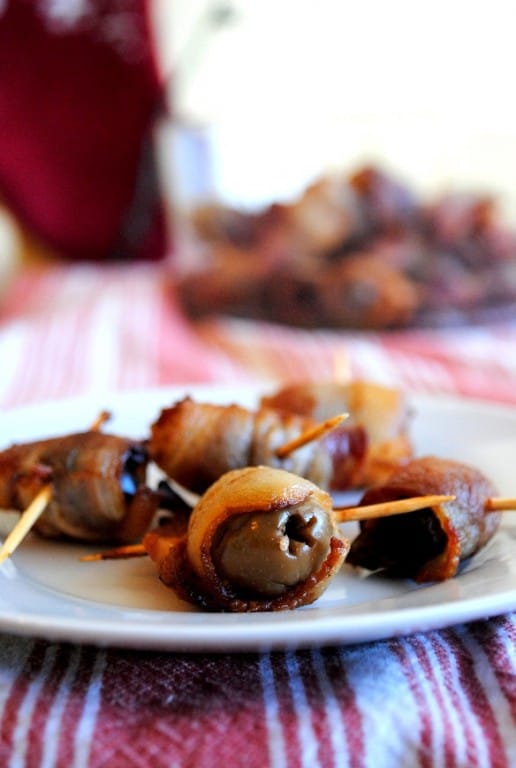 Ingredients
1 lb bacon
~30 olives
1 tsp coconut sugar
toothpicks
Directions
Fill 2 small bowls with water. In one, soak the olives, and in the other, soak the toothpicks. Let soak for 30+ min. This is to reduce saltiness / oiliness of the olives! also to make sure your toothpicks don't light on fire.
Rinse the olives and strain the toothpicks.
Preheat oven to 350 degrees.
Cut the bacon into 2 inch pieces.
Wrap each olive with 1 piece of the bacon, secure with a toothpick, and set on a baking sheet covered in parchment paper.
Repeat for all olives. Bake for 15 minutes, remove, sprinkle lightly with the coconut sugar, and return back to oven for another 10 – 15 minutes (check for level of crispiness! I'm sure different bacons have different cooking times)
Serve immediately, or if reheating is necessary pop in the oven at the same temperature for 5 minutes.