Bacon-wrapped Stuffed Chicken
For the stuffing:
Throw the carrots, pecans, and onion in the food processor and process until well minced, even kind of pasty.
The chicken:
Pre-heat oven to 375.
rinse and pat dry the chicken.
Butterfly each chicken breast and pound a little if desired with a meat tenderizer (I used a big wooden spoon).
Place a tablespoon or two of stuffing in the middle of each breast and close.
Wrap each breast with about 3 slices of bacon, to cover all the outside surface.
Bake for about 35 minutes (internal temp 168) on a wire rack or broiling pan. Then turn on the broiler for 5-7 minutes to crisp the bacon. Turn the chicken over and broil 5 min on the other side.
My family ate it so fast I didn\'t get a chance to take pictures first! What you see is what my 6 year old left behind. I served it with a spinach salad.
[ingredients]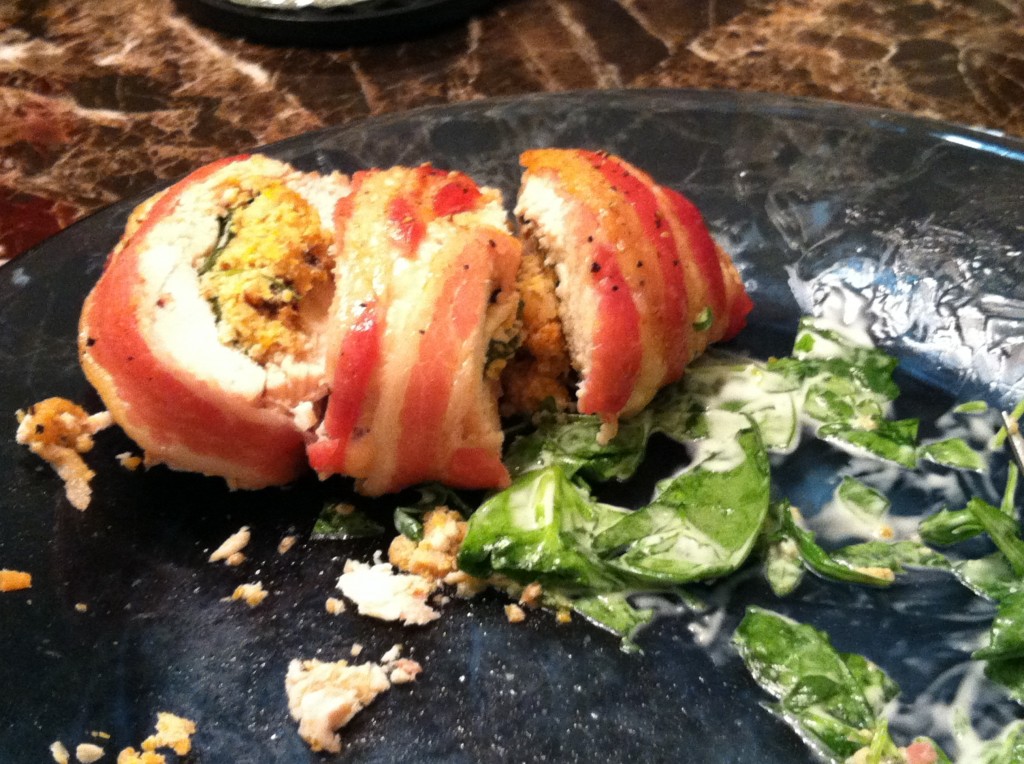 Ingredients
3 boneless skinless chicken breasts
9 pieces center cut bacon
Handful of baby carrots
Handful of pecans
Half handful if roughly chopped onion