This recipe is super quick, easy and delicious.
Simply wrap each piece of tilapia with a strip of bacon. Place in a medium-hot skillet and fry a few minutes on each side, or until bacon is crispy. When cooked place tilapia filets on a plate with a paper towel to soak up any bacon grease and sprinkle with salt/pepper to taste.
While pan is still hot throw in the asparagus with a pat of butter (if desired) and fry in remaining bacon grease for a few minutes. Be sure to stir in skillet to cook all sides.
Plate and serve.
[ingredients]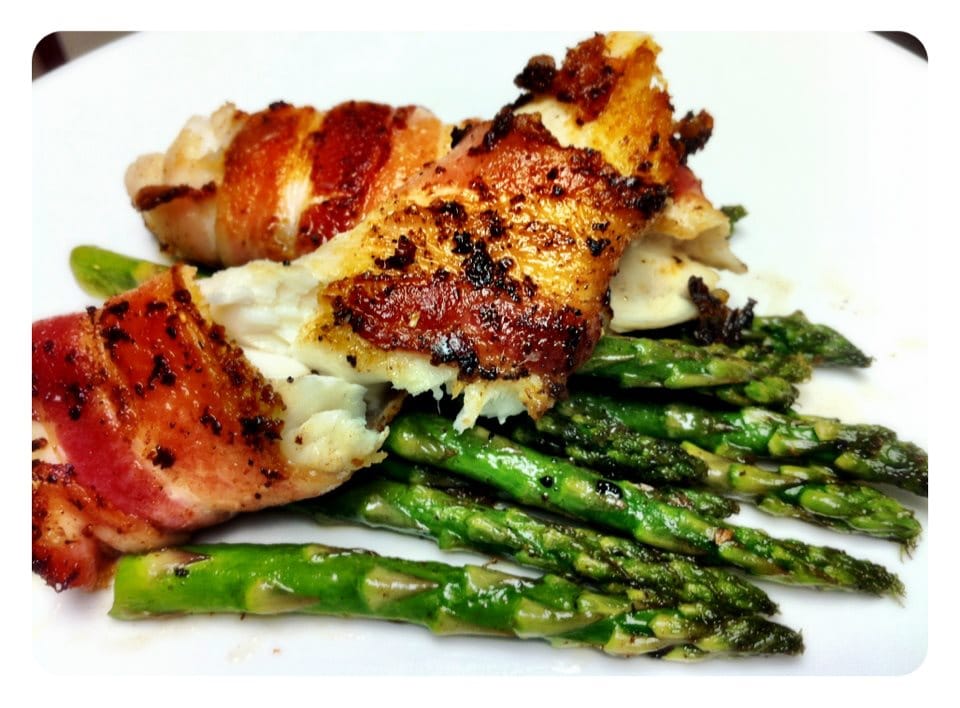 Ingredients
Tilapia filets
Bacon
Asparagus
Butter (if desired)
Salt / Pepper