From our friends at http://flicksweddingweightlossjourney.blogspot.com/!
1. Pre-heat oven to 180 degrees celcius and fill up your kettle and turn on.
2. Whisk together all ingredients apart from spices.
3. Pour mixture into a oven safe dish and place in a larger baking dish.
4. Fill the larger baking dish up with hot water from the kettle.
5. Sprinkle spices on top and cook for one hour.
[ingredients]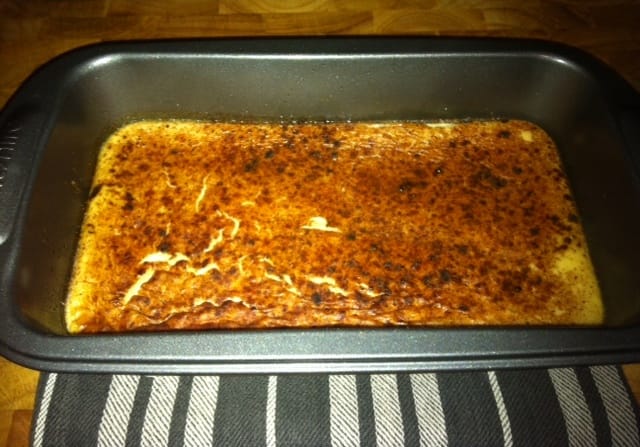 Ingredients
1 can coconut milk
3 eggs
1 tsp vanilla essence
1 tbsp maple syrup
Sprinkle of mixed spice
Sprinkle of ground cloves