*Use as many slices of bacon as you prefer*
Preheat oven to 425 degrees.
Cut avocados in half and remove pits. Scoop out a little of the flesh to leave a crater.
Crack one egg into each avocado half, and sprinkle lightly with salt and pepper.
Sprinkle bacon over the top.
Place on a baking sheet with a lip, and bake 20 minutes, until eggs are set.
You could top with some shredded cheddar cheese, or sprinkle with some hot sauce before eating as well.
If you wanted to save some fat and calories, you could use turkey bacon…but I feel that is blasphemy, and I want my full fat pork!
[ingredients]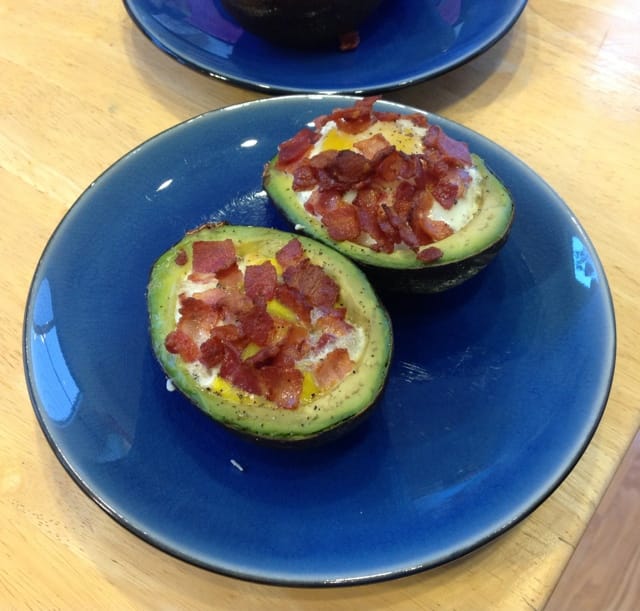 Ingredients
1-2 large, ripe avocados
2-4 large, raw eggs
Bacon, cooked and crumbled
salt and pepper to taste