Balsamic Turkey Over Roasted Broccoli
Place your turkey breasts in a small baking dish. Pour balsamic vinegar over the top until it is half way up the turkey breast (and the dish most likely – approx 1 cup). Sprinkle with seasonings.
Place frozen broccoli on a baking sheet with a little olive oil and season with freshly ground black pepper.Put both in the oven at 400 degrees F for 25-30 minutes, or until the turkey reaches an internal temperature of 160 degrees F. Take out your turkey and place the oven on broil.
Broil the broccoli for 3-5 minutes, until the tops are browned. Place your roasted broccoli in a bowl and top with your turkey breasts. So simple yet looks and tastes amazing.
[ingredients]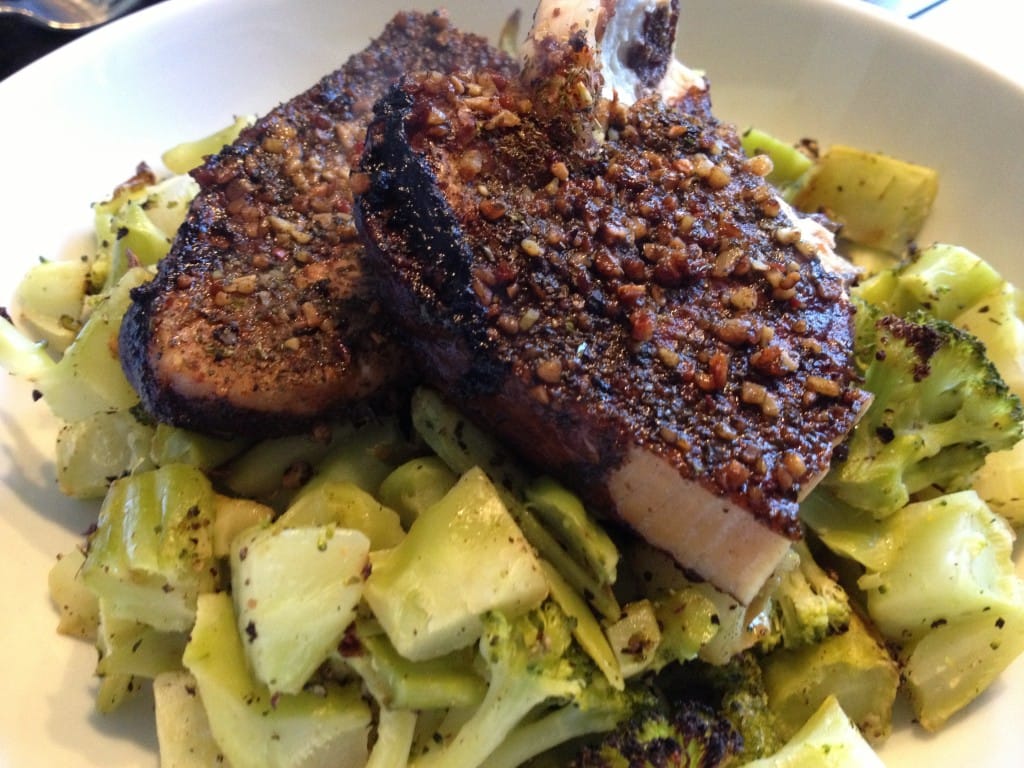 Ingredients
2 large turkey breasts
freshly ground black pepper
dried basil
1-2 garlic clove, minced
dried oregano
dried rosemary
balsamic vinegar (approx 1 cup)
1 package of frozen broccoli
splash of olive oil