Banana Bread Muffins with Coconut Butter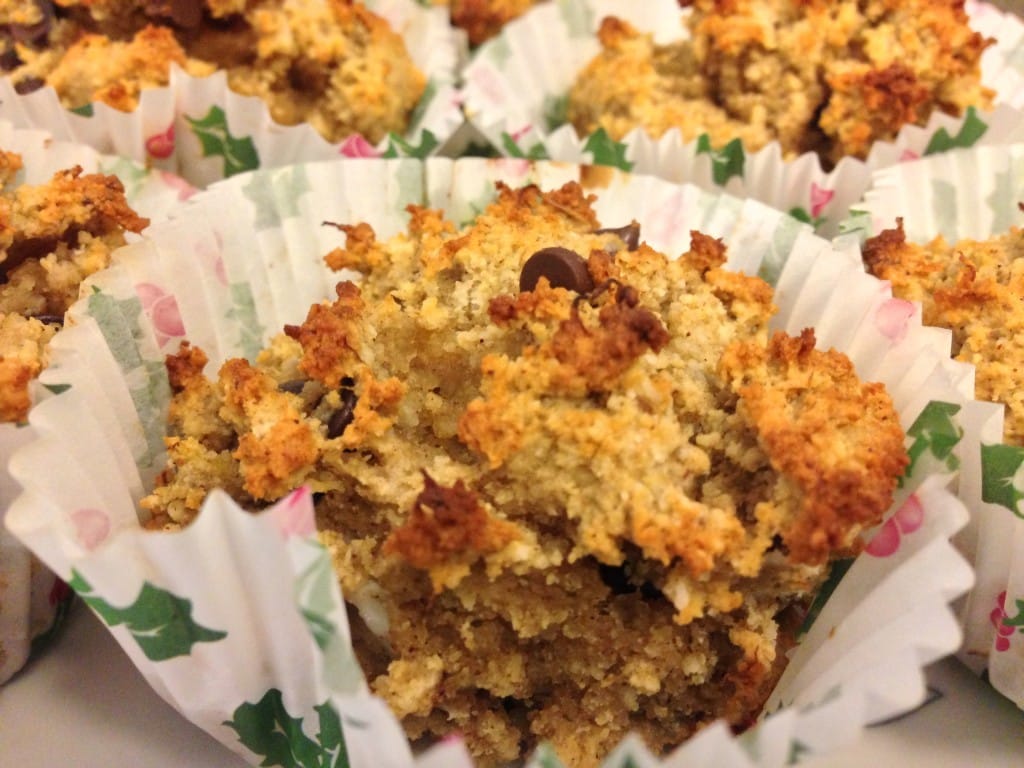 Ingredients
3 bananas mashed
4 eggs
1/2 cup of almond flour
1/2 cup of coconut flour
a 1/2 cup of Nikki's Coconut Butter MacadamiNut Cookie flavor
1 tsp vanilla extract
1/4 tsp sea salt
2 tsp of baking soda
2 tsp of cinnamon
1/4 cup dark chocolate chips (optional)
Directions
Preheat oven to 350 degrees.
Combine almond flour, coconut flour, salt, baking soda and cinnamon and sift until everything is mixed thoroughly.
In a separate bowl, whisk eggs, then add vanilla extract, bananas and coconut butter. Mix well.
Combine all the ingredients and fold in dark chocolate chips.
Scoop mixture into muffin liners in pan. (Or into loaf pan and bake for 20 minutes)
Bake for 15-18 minutes. Let the muffins cool for about 2-3 minutes and enjoy!