Blend the banana with the eggs and cinnamon (to taste)
Meanwhile heat ~1 tsp coconut oil in a frying pan on a medium heat
Pour in the banana omelette batter mix
Sprinkle raisins on top
Leave for a couple of minutes until small holes appear on the omelette
Flip the omelette!
Prepare the filling- chuck some frozen berries in a frying pan to defrost and moosh a bit, add chia seeds.
Spoon into the middle of the banana omlette and fold over!
Voila and enjoy!
Other tasty filling ideas: almond butter, honey, coconut yogurt!
[ingredients]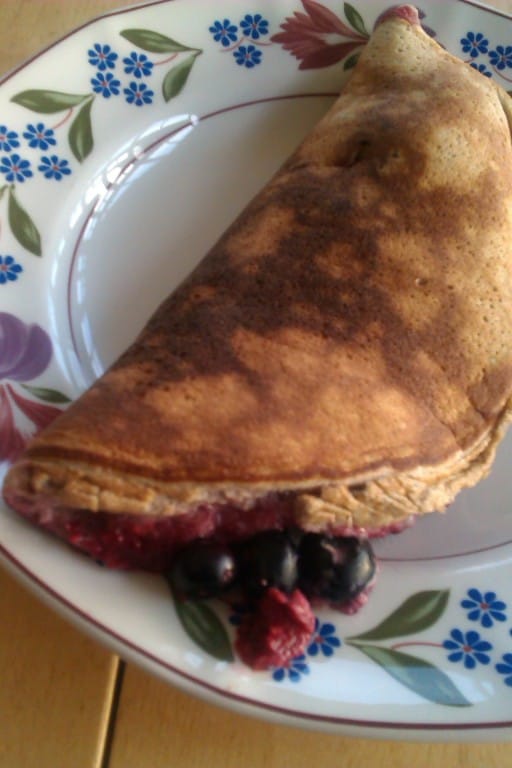 Ingredients
Coconut oil
Cinnamon
2 large free range eggs
1 (ripeish) banana
Raisins (optional)
Frozen berries
Chia seeds