BANANA COCONUT CHOCOLATE CHIP COOKIES
Preheat oven to 350 F.
Mix all ingredients in a bowl. Line a cookie sheet with parchment paper or spray with non stick spray. Take tablespoon size balls of dough and place on cookie sheet, flatten (not super thin… maybe 1/4 inch? Whatever looks like a reasonable cookie size) with back of spoon.
Bake in oven for about 20 minutes.
[ingredients]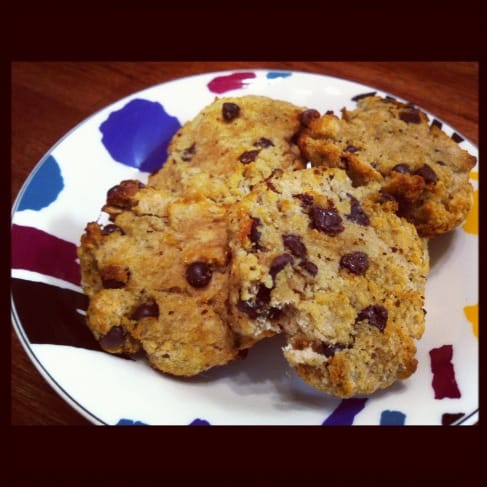 Ingredients
1/2 cup coconut flour
1 tsp baking soda
2 ripe bananas
4 tbs. coconut oil
2 eggs
pinch of salt
1/3 cup enjoy life chocolate chips