A Nut Free flour alternative.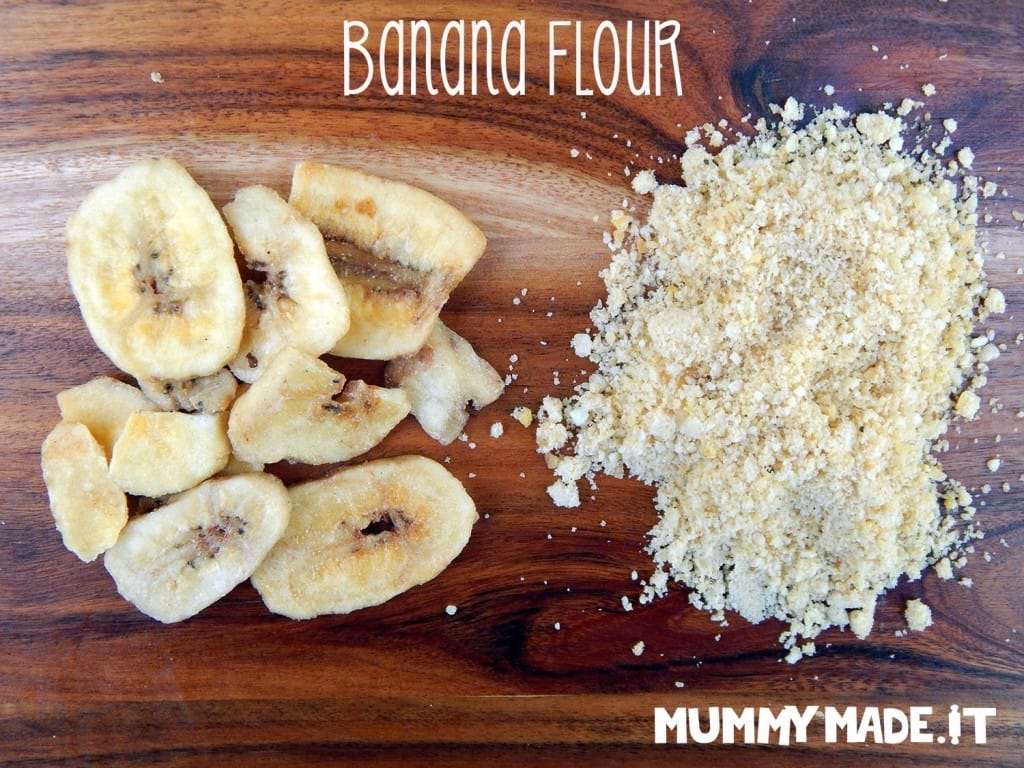 Ingredients
Banana Chips (I use natural store bought chips but you can make your own too)
Directions
Place the banana chips into a blender and process until the chips are broken down and a fine meal/flour is formed.
This may take between 1 and 5 minutes depending on the power of your blender.
The banana flour will have a similar consistency to nut meal.
Store in an air tight container.
Banana flour can be used in baking in place of nut meal, however it will behave very differently.
Check out Mummy Made.It for tested recipes using banana flour.