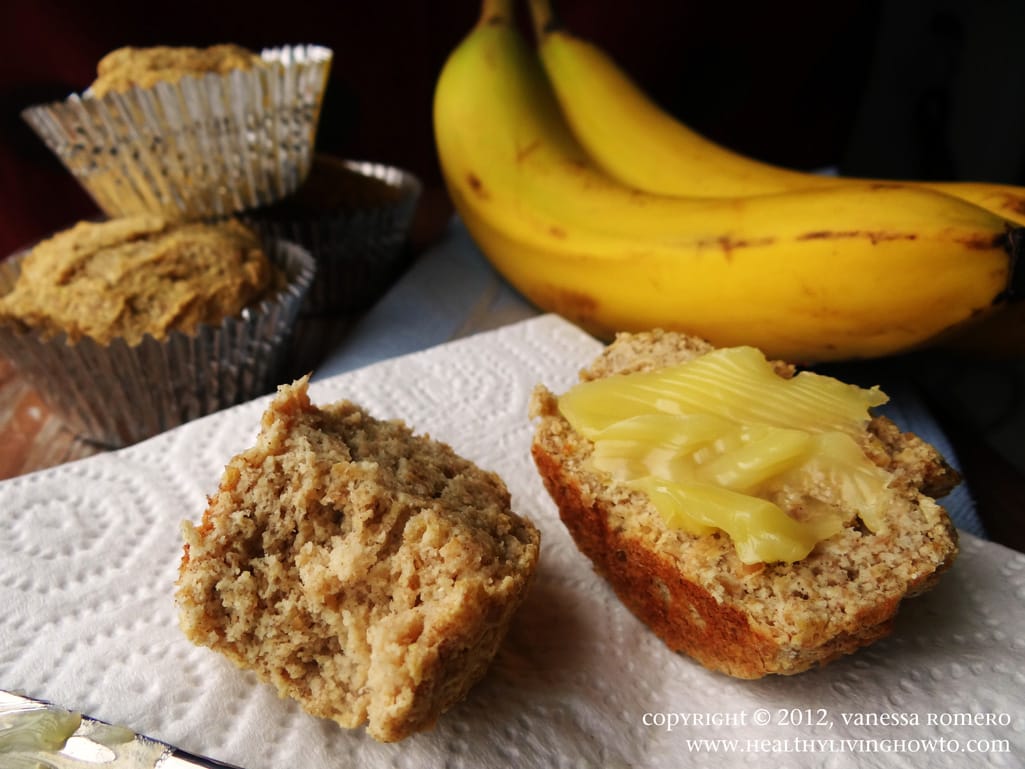 Ingredients
Dry: 1/4 c. Coconut Flour
1/2 c. Flaxseed Meal
1 tsp. Baking Powder
1/8 tsp. Celtic Sea Salt
1/8 tsp. Stevia Extract
1-2-1 tsp. cinnamon
Wet: 2 eggs
2 tbsp. coconut oil, butter or ghee
1/2-1 tsp. vanilla extract
1/3 Cup Water, Coconut Milk, or Almond Milk
1/4 Cup Mashed Banana
Directions
In a medium mixing bowl, sift together dry ingredients and set aside.
In another bowl, whisk together wet ingredients.
Whisk dry ingredients into wet ingredients, eliminating all clumps.
Divide batter evenly between six muffin tins lined and lightly sprayed with non-stick spray.
Bake at 350 for 23 minutes.
Cool, serve & enjoy!