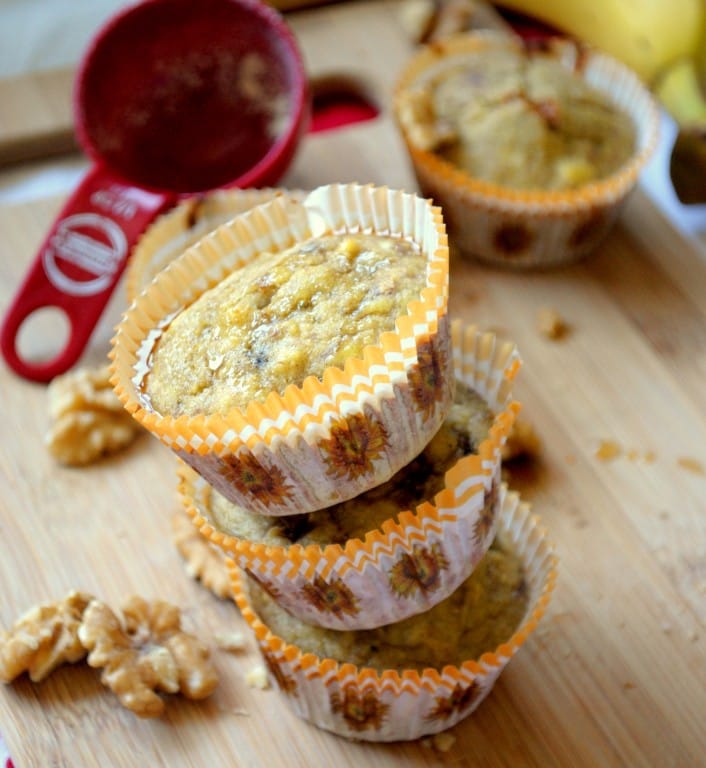 Ingredients
2 bananas
5 eggs
1/4 c coconut flour
1/2 c walnuts
1 tsp cinnamon
optional: drizzle of maple syrup
Directions
Preheat oven to 350 degrees.
Mash the bananas with a fork or potato masher in a medium bowl until fully mashed and 'liquid-y'. Add 5 eggs, and combine.
Add coconut flour, and mix again until mostly smooth and all coconut lumps are gone.
Stir in cinnamon and walnuts. Spoon into a lined muffin tin. Bake for 20 – 25 minutes, until firm.