From our friend Esther at http://paleoonmain.blogspot.com/!
Preheat a griddle to 350. In large bowl, mix wet ingredients till combined.
In smalled bowl, combine dry ingredients and gently stir into wet until combined.
Spoon onto hot griddle greased with coconut oil.
Flip when nicely browned on one side.Enjoy plain, topped with fresh fruit or maple syrup.
[ingredients]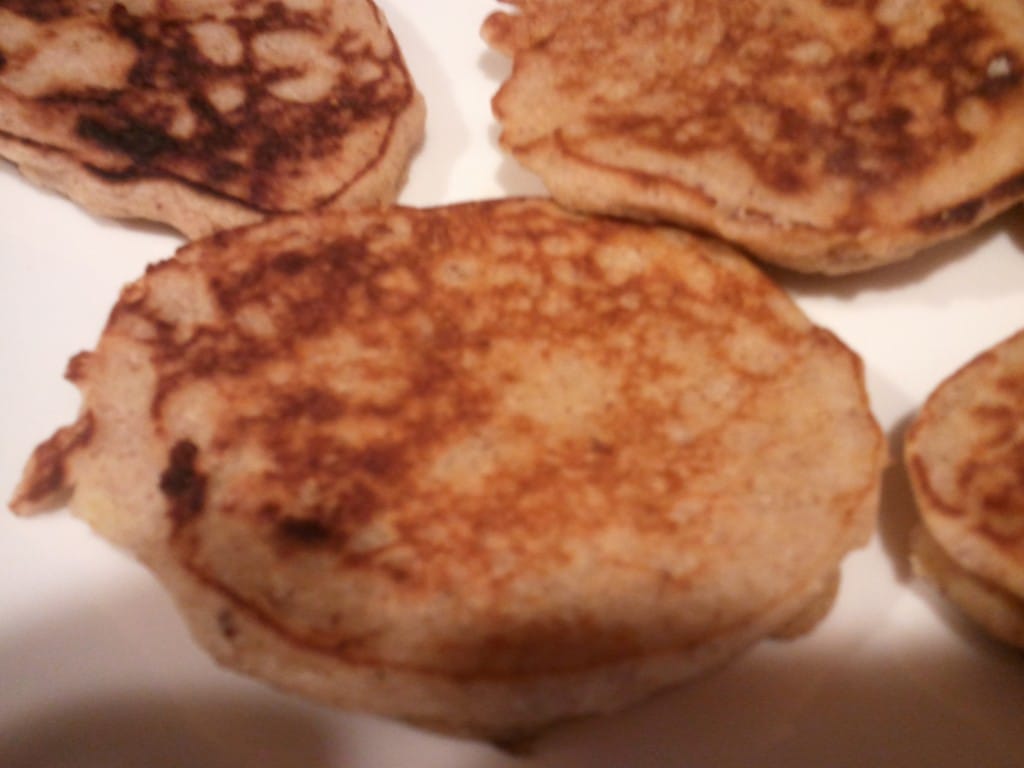 Ingredients
2 bananas- mashed
1/4 c coconut milk
1/2 C coconut oil-melted
1 tsp vanilla
2 eggs
1 tsp cinnamon
1/4 C Arrowroot Powder
1/3 C Coconut Flour