Microwave the banana a little under 1 minute to get it nice and soft. Mix in the coconut flour, protein powder, egg whites, baking powder and spices. Let the batter sit for about a minute.
Lightly spread a spoonful of coconut oil on a skillet and pour the batter on top. You can nix the coconut oil and just use nonstick spray, but I love the way coconut oil makes my pancakes taste.
Flip over the pancake once little bubbles start to form in the batter. This recipe should make 2 medium sized pancakes.
And yes, I eat them all myself, topped with plenty of almond butter!
[ingredients]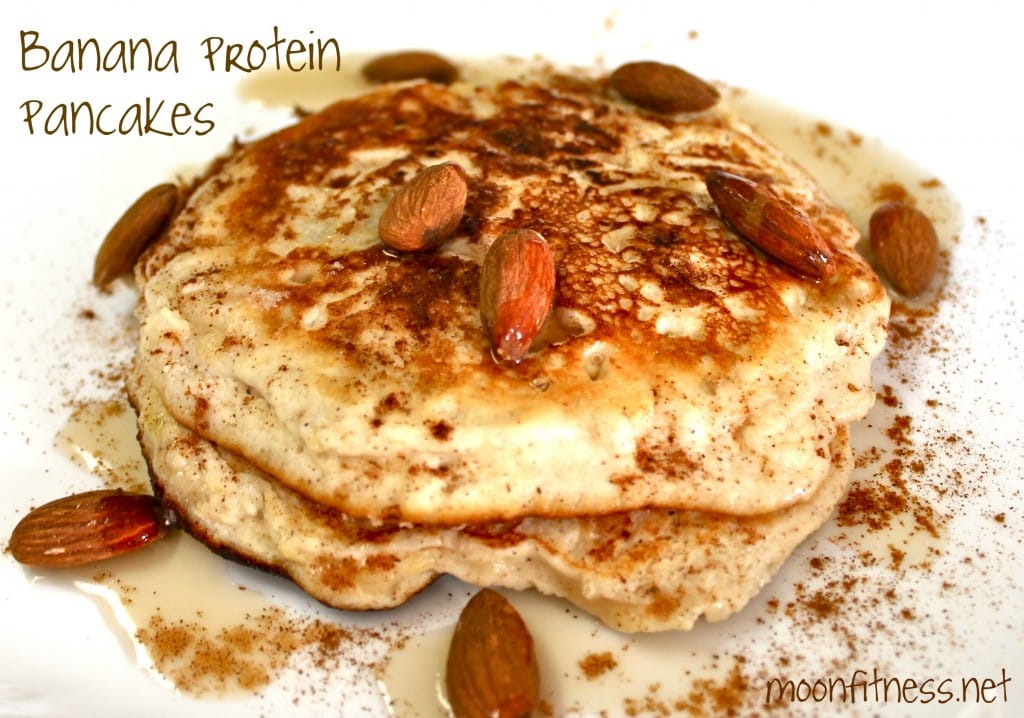 Ingredients
1 banana, mashed
1 T coconut flour
1/2 scoop vanilla protein powder (I actually do use whey here, but feel free to use whatever you like)
3/4 cup liquid egg whites
1 tsp baking powder
A dash of cinnamon, stevia or any spices you like
Coconut oil or nonstick spray