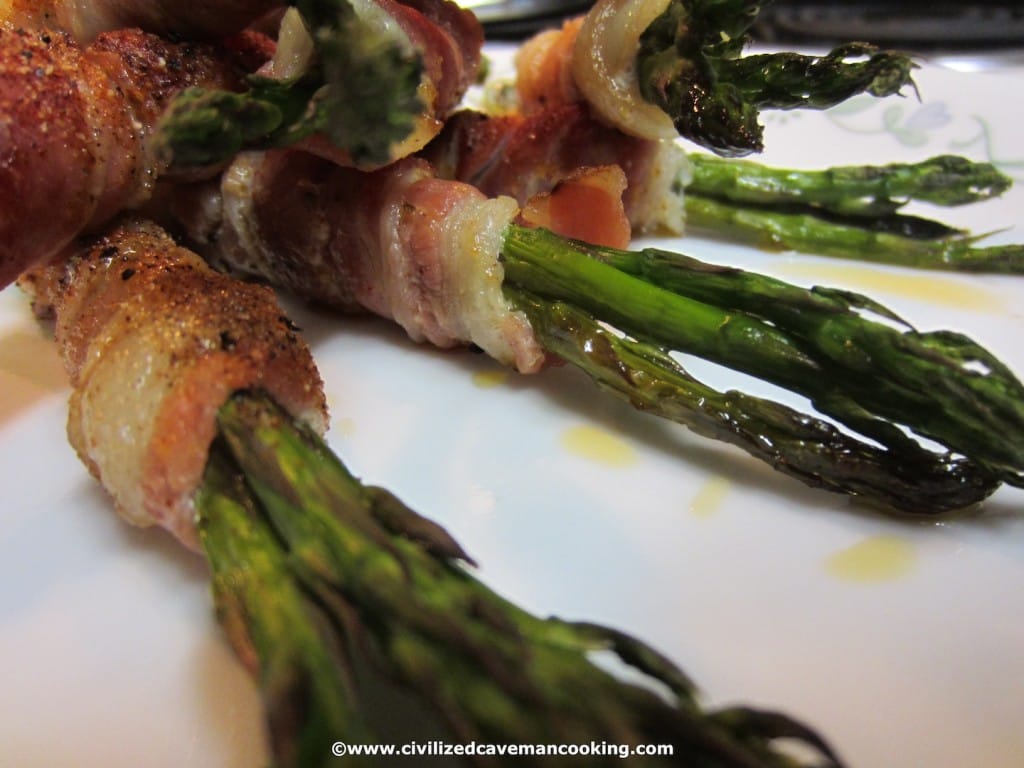 Ingredients
1 Lb Fresh Asparagus Spears, Trimmed
8-10 Slices of Nitrate Free Bacon
1/2 Tsp Salt
1/2 Tsp Black Pepper
1/2 Tsp Garlic Powder
1/2 Tsp Onion Powder
1/2 Tsp Paprika
Directions
Preheat your oven to 400 Degrees F.
Slice your pieces of bacon in half crosswise.
Mix your salt, pepper, garlic, onion, and paprika in a dish and mix well.
Wrap each of your asparagus spears with a half strip of bacon leaving the end and tip exposed.
Lay your spears out on a aluminum foil lined baking sheet shiny side down.
Take your spice mixture and sprinkle it over all of your asparagus to your liking.
Bake in your oven for 20-25 Minutes or until your bacon is done.
Remove from oven and serve.
Enjoy!