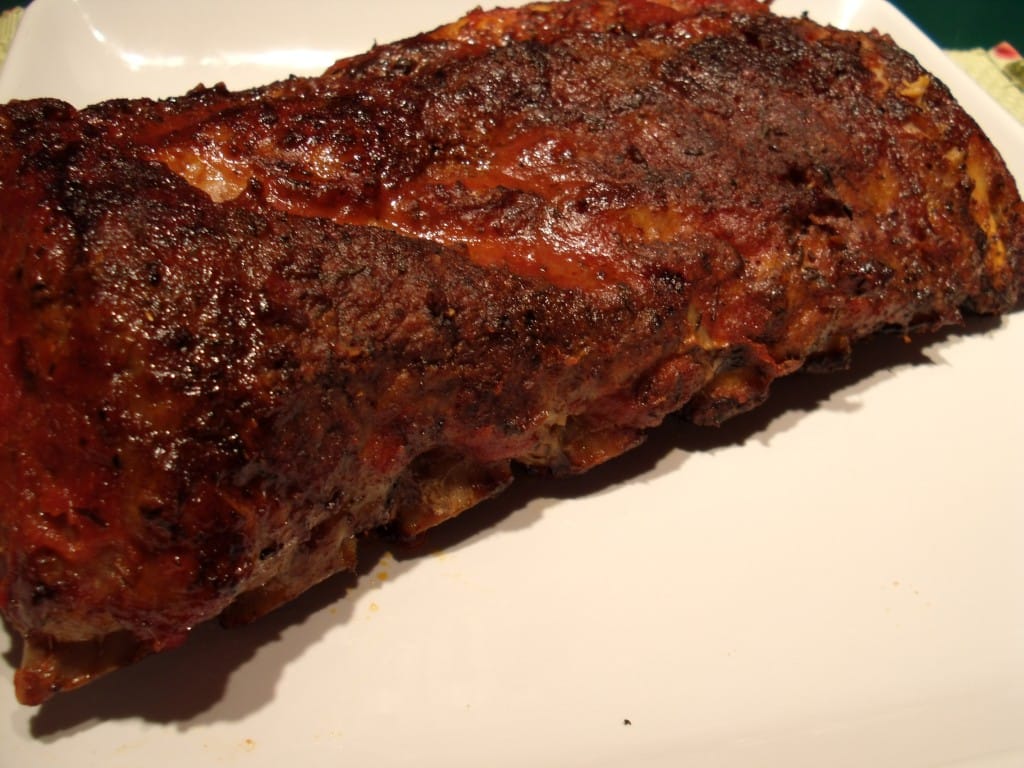 Ingredients
Ingredients for BBQ Sauce: 2 10 oz can of organic tomato sauce (nothing added)
2 tbsp of tomato paste
2 tbsp of dijon mustard
2 tbsp of apple cider vinegar
2 tbsp of hickory liquid smoke
2 tbsp of raw honey
A pinch of cayenne pepper
1 tbsp of garlic powder
1 tbsp of onion powder
Ingredients for Ribs: 2 1/2 lbs of baby back ribs
3 tbsp of smoked paprika
1 tbsp of garlic powder
1 tbsp of ground cumin
1 tbsp of ground coriander
1 tbsp of chili powder
A pinch of cayenne pepper
1 tbsp of dry mustard
1 tbsp of sea salt
1 onion sliced
Directions
Preheat oven to 325, mix together spices and thoroughly rub into pork ribs, place is a deep baking pan and cover with foil, let cook for 3 hours.
Combine all ingredients for bbq sauce, after three hours brush bbq sauce all over ribs and continue to cook for an additional 20-30 minutes.
Once done remove from oven and let cool, using a knife cut ribs and feel free to devour.