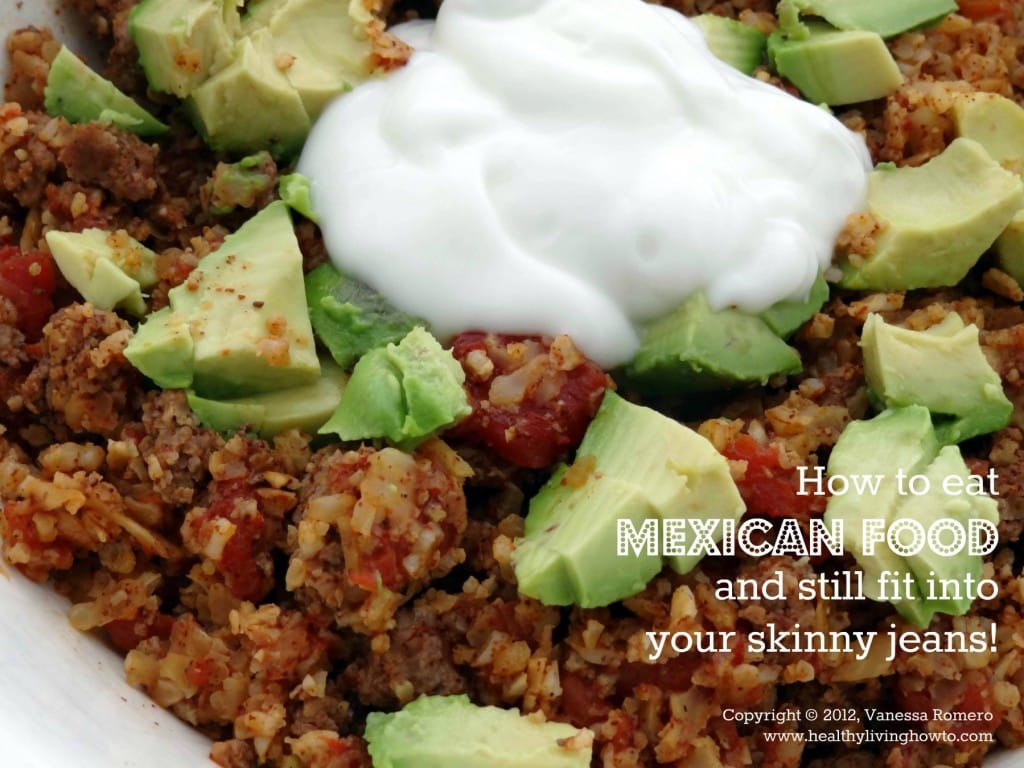 Ingredients
1 Small Head of Cauliflower (grated with a cheese grater)
6 oz. Grass Fed Ground Beef
1 Small Can of Organic Garlic & Onion Tomatoes (drained)
1 Heaping Tbsp. Chili Powder
Garlic Salt to Taste
1/2 Medium Avocado
Dollop of Goat Yogurt (Optional, exclude for strict paleo)
Directions
In a skillet add grated cauliflower, ground beef & tomatoes.
Cook on medium-high heat until beef is no longer pink.
Add chili powder and garlic salt to taste.
Turn heat to high to cook off liquid (optional).
Serve in a large salad bowl and top with avocado & goat yogurt.