Preheat oven to 350F.
In a bowl whisk together the flour, cocoa, baking powder and salt.
In a separate bowl beat the coconut sugar and melted butter. Add the eggs and vanilla and whisk again.
Add the dry mixture to the wet and beat until combined.
Fold in the walnuts and chocolate chips.
Pour into a greased 8×8\" pan. Bake for 18- 20 minutes.
Cool before adding frosting.
*unsalted
[ingredients]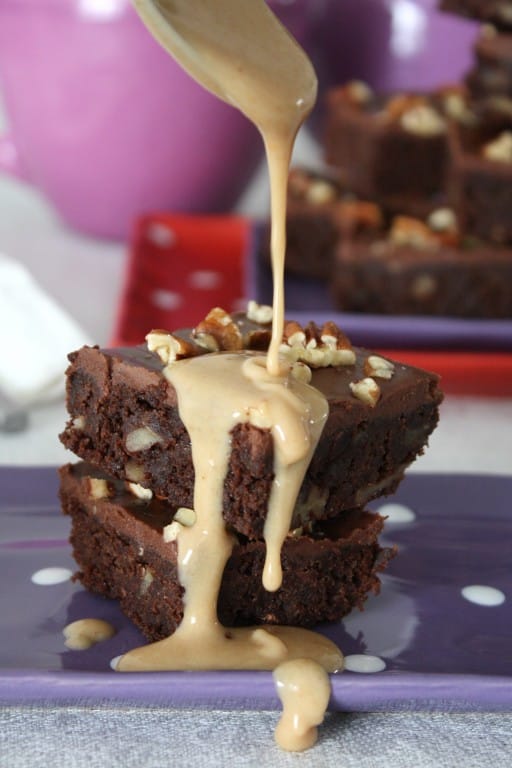 Ingredients
1/2 cup almond flour
1/3 cup cocoa powder
1/4 teaspoon baking powder
1/8 teaspoon himalayan salt
3/4 cup coconut sugar
1/2 cup butter, melted
2 eggs
1/2 teaspoon vanilla
1/3 cup chopped nuts
1/4 cup mini dark chocolate chips