1) Preheat the oven to 400F.
2) Line a large baking pan with parchment paper (not foil).
3) Place all veggies on the prepared baking sheet/jelly roll pan. Pour some olive oil evenly over the veggies (don't drench them, just a light coating).
4) Salt and pepper to taste, then mix everything together to evenly coat everything with the oil, salt, and pepper.
5) Place pan in the oven on the middle rack and roast for 50-60 minutes, stirring veggies 2-3 times.
6) You'll know they're done when the edges are crispy and brown and it smells amazing!
[ingredients]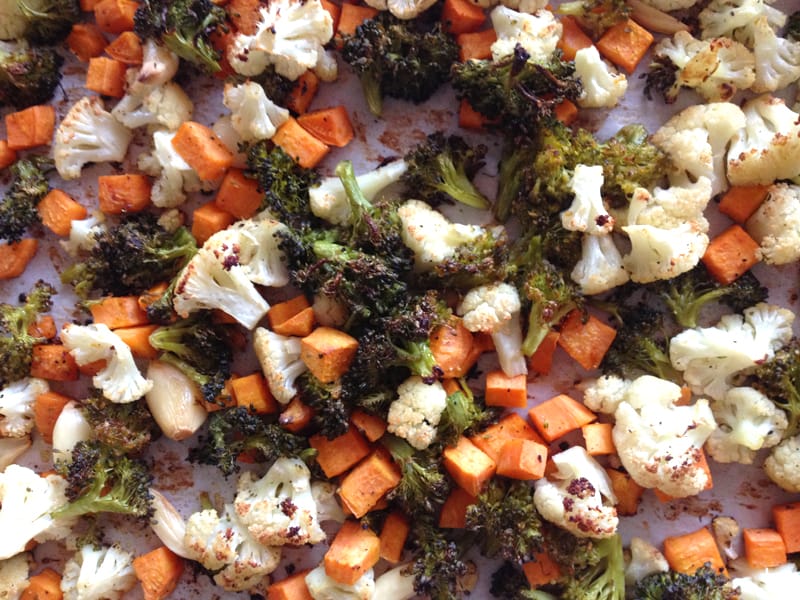 Ingredients
2 small Broccoli Heads, cut into florets
1 head Cauliflower, cut into florets
2 Sweet Potatoes, cut into ½" chunks
12-15 small Brussels Sprouts, stems cut off, halved
2-3 Beets, diced
1 entire bulb Garlic, cloves separated and peeled
Olive Oil
Sea Salt, to taste
Ground Black Pepper, to taste