Big Tim\'s GROK Pot Baby Back Ribs!
Big Tim\'s GROK Pot Baby Back Ribs!
1.5 racks baby back ribs
Cut ribs into manageable pieces to fit in cooker.
Peel off the membrane from the back side of the ribs
Season both sides of the ribs…use any rub you have made that you like.
Mine consists of
Kosher/Sea Salt
Pepper
Cayenne
Cumin
Paprika
Garlic
Oregano
Basil
Layer the rib sections in the GROK Pot cooker, pour the Civilized Caveman\'s Beasty bbq sauce over each layer till all pieces in the cooker, and cook on low for 6-8 hours.
Link to sauce!!
http://www.civilizedcavemancooking.com/2011/06/beasty-bbq-sauce.html
After the waiting period…(oh the insanity of the waiting period!!) 🙂 Fall off the bone heaven!! Serve it with your favorite veggie and have at it!! You will suck these right off the bone!!
Enjoy!!
[ingredients]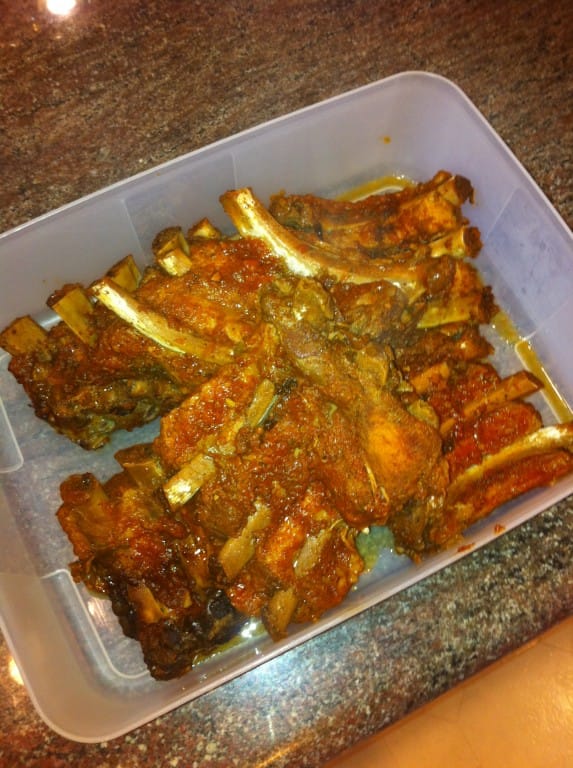 Ingredients
1.5 racks of Pork Baby Back Ribs
Your favorite spice rub
BBQ Sauce (see CCCC's recipe link)