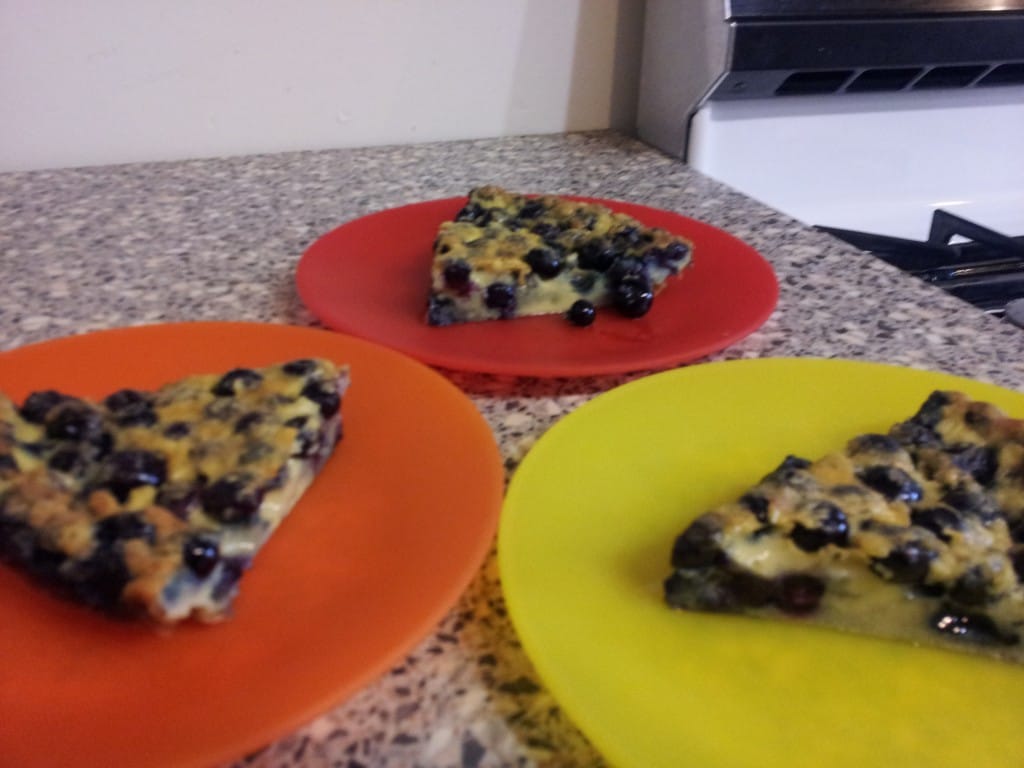 Ingredients
2 cups fresh (or thawed and drained frozen) blueberries
4 eggs
3/4 cup canned coconut milk
3 tbsp maple syrup
2 tbsp melted butter
1 tsp vanilla extract
2 tbsp coconut flour
pinch of salt
Directions
Oven @ 350, grease a 9" pie plate with bacon grease or lard. Pour blueberries evenly in greased dish and set aside.
In a medium mixing bowl, whisk together wet ingredients. Stir in coconut flour and salt, and pour mixture evenly over blueberries.
Bake on center rack for 30 minutes. When pie is done it will be puffed and browned, and won't give a jiggle when gently shaken (as you would some sauteing veggies). Cool for 10 minutes on a rack.
Slice and serve warm, or chill in the fridge and serve cold.Substitute 2 cups other berries or stone fruit as your local Farmer's Market has them available.