Blueberry Coconut Crumb Muffins (Grain Free)
*Crumb Topping*
3 tbps. almond four
2 tbsp. shredded coconut
1 tbsp butter
1 tsp honey, coconut sugar, or other paleo sweetener of choice
pinch of salt
Preheat oven to 350.
In a large bowl mix dry ingredients together well to remove clumps. Add eggs, vanilla, water, coconut milk and blueberries. Mix batter until well blended.
Pour batter into buttered muffin pan (makes 6) leaving about 1/2 inch of space from the top.
In a small sauce pan, melt butter. Add coconut, almond flour, salt and honey or other paleo sweetener of choice. Mix well until it clumps together. You can add more almond flour and/or coconut to get the right consistency. It should be a little dry.
Add crumb mixture to top of muffins and bake for about 20 – 25 minutes. Use toothpick to check after 20 minutes.
Allow to cool completely if you can stand to wait that long. Or cool in the fridge because you won\'t want to wait. These things are amazing!
[ingredients]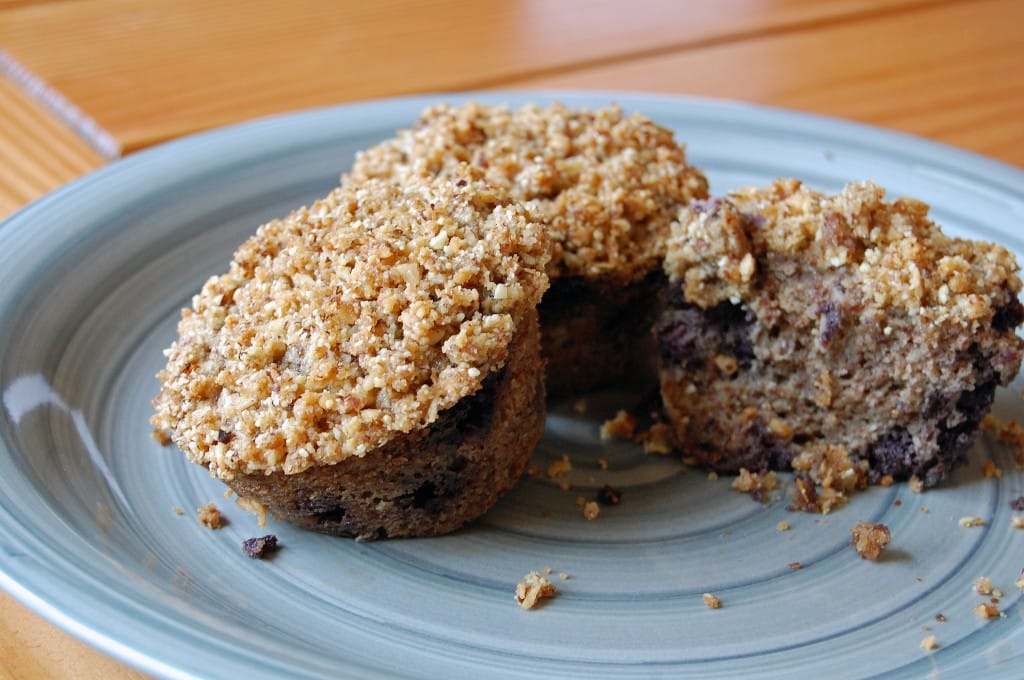 Ingredients
1 cup almond flour
1/4 cup coconut flour
2 eggs
1/3 cup shredded coconut
1 tsp. vanilla extract
1//4 cup honey, or other paleo sweetener of choice
1 cup blueberries
1/2 cup water
1/2 cup coconut milk
1/4 tsp baking soda