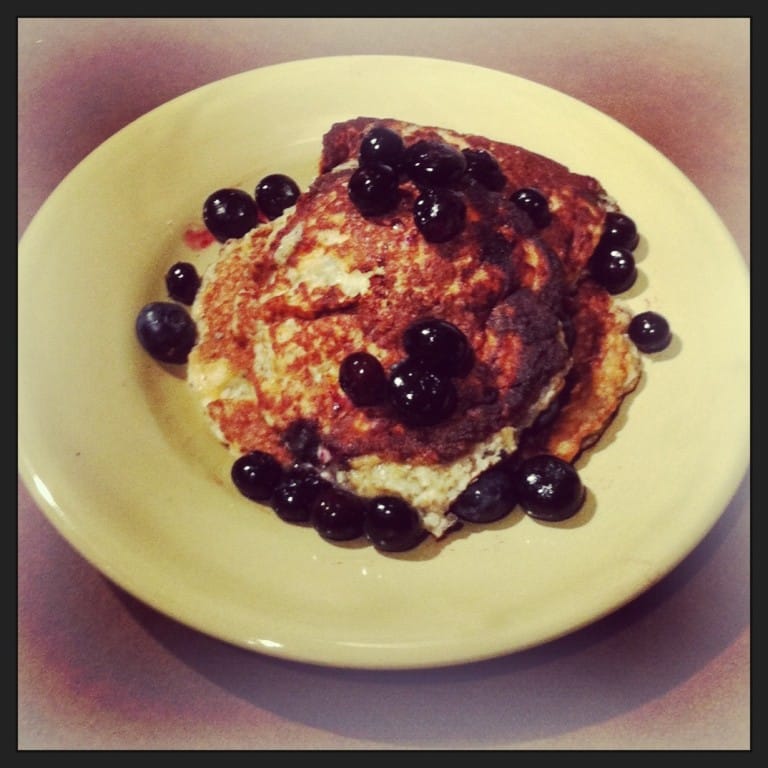 Ingredients
1 slightly brown medium banana
2 whole eggs (or 4 egg whites)
2 tbsp Chia seeds (in 2 tbsp water)
1 tbsp shredded unsweetened coconut
1 tbsp coconut flour
Fresh Blueberries (as many as desired)
Ground Ginger
Directions
1. Let chia seeds soak in water for 2 minutes in mixing bowl to allow for expansion. Meanwhile, heat coconut oil in pan or on griddle.
2. Add remaining ingredients (except blueberries and ground ginger) to chia seed bowl. Mash all ingredients together until receive pancake batter consistency.
3. Cook like pancakes. To top, once pancakes are removed from pan, add blueberries and ginger and lightly sauté. Place atop pancakes and sprinkle ground ginger. Enjoy!