Sweet and Savoury meatballs that are easy, delicious, and perfect to grab when you are rushing out the door in the morning!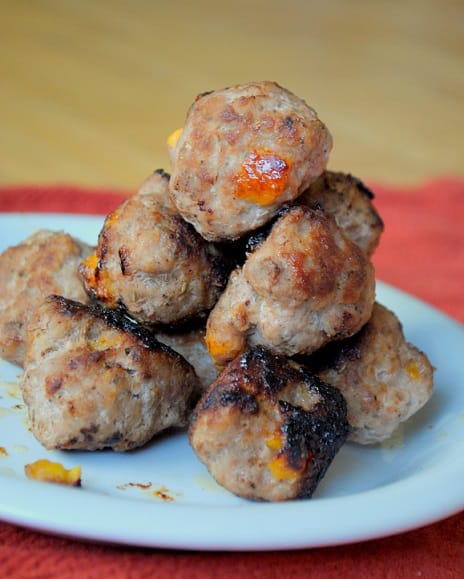 Ingredients
1 lb ground pork
3 dried peach halves
1 tsp thyme
1 tsp rosemary
½ tsp salt
½ tsp pepper
½ tsp nutmeg
½ tsp paprika
⅛ tsp cayenne pepper
*optional* coconut flour for coating (1 – 2 tsp)
Directions
Preheat oven to 350 degrees.
Chop up the dried peaches. Mix them along with all spices into the meat. I use my hands, it's the only way to go. OPTIONAL: place coconut flour on a small plate in a thin layer.
Roll each meatball lightly in the flour (or not) note: if it picks up a bit, just roll it between the palms, it will spread evenly and coat the meatball
place each meatball in 1 cup of a mini muffin pan. Bake for 35 – 40 minutes, flipping with a spoon halfway through.