Breakfast Sweet Potato Boats
I was inspired to make this recipe by a post I saw on Pinterest that used French bread loaves as boats to hold breakfast ingredients. To make an easy Paleo version, all I did was swap out leftover sweet potatoes! These are easy to transport and have both your starchy vegetable and protein all in one. There are many ways to customize this recipe by changing up the meat and adding cheese on top in the last few minutes of baking.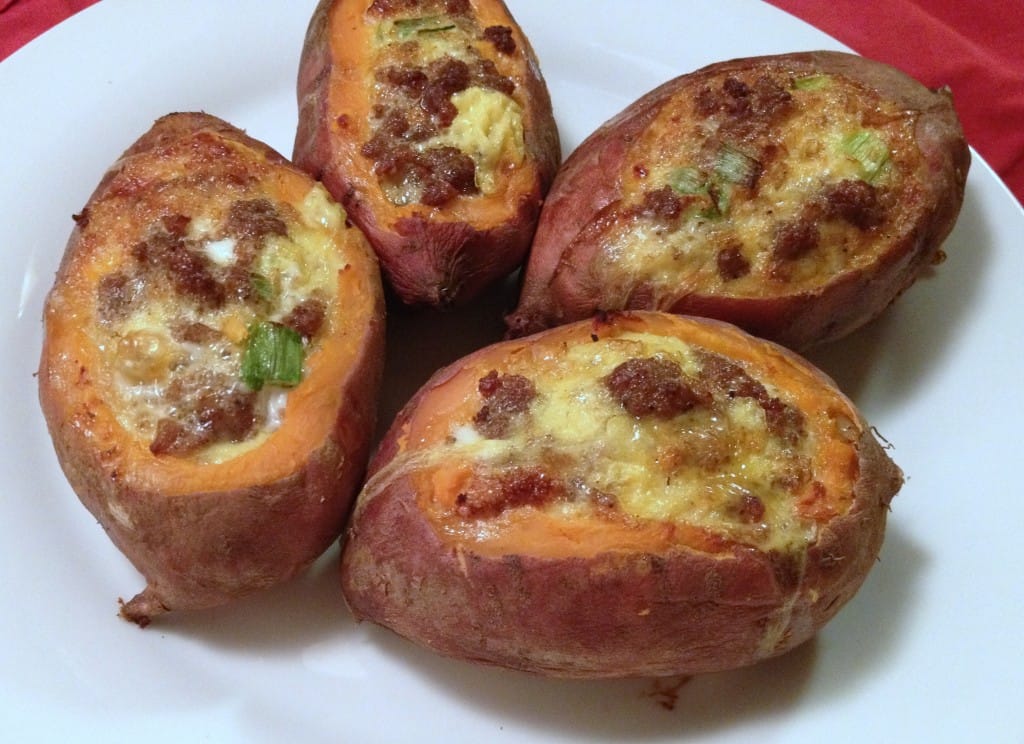 Ingredients
4 sweet potatoes, baked in the skin and cooled...choose ones that are smaller and more round as opposed to thin and long sweet potatoes
4 oz cooked and crumbled sausage
1 sliced scallions
4 eggs, beaten
Directions
Preheat oven to 350 degrees F.
Cut a thin horizontal slice off the top of each sweet potato. Using a spoon or melon baller, remove some of the sweet potato flesh, leaving about 1/3" rim inside to hold the egg mixture. Be careful not to pierce through the ends or bottom of the potato. Reserve the flesh for another use (instant side dish for dinner the next night!)
Blend the sausage and scallion with the eggs. Divide among the potato shells.
Bake 22-25 minutes,or until lightly brown on top and the eggs have set.