Buffalo Chicken Casserole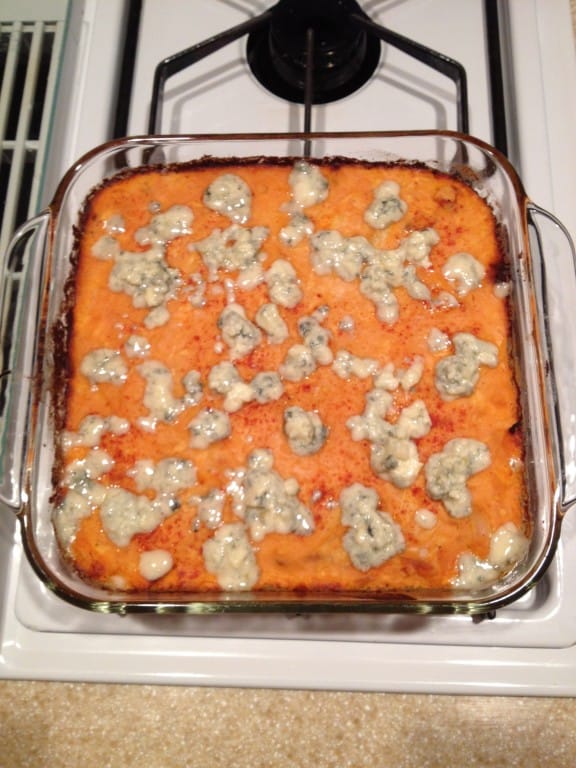 Ingredients
Chicken breasts thighs or both
1 squash for spaghetti squash
Frank's original red hot sauce
Cayenne pepper
2 eggs
Salt
Coconut oil
Blue Cheese (optional)
Directions
Preheat oven to 400 degrees.
Cut squash in half (serrated knife makes it easier). Bake on cookie sheet for 30-40 minutes depending on size. It\'s done when squash is tender to touch.
Cook chicken in oven, poach or grill. Shred cooked chicken.
When squash is cool, scrape out insides. You only need 1/2 for this recipe, save the other half for another time. Drain off any excess liquid.
In a bowl, add squash, shredded chicken and eggs. Mix to combine. Add in hot sauce, cayenne and salt to your desired heat level and taste.
Place into a greased baking pan (I used an 8x8 glass pan greased with coconut oil)
Bake at 400 for 30 minutes or until golden brown. Optionally, top with organic blue cheese. Enjoy!